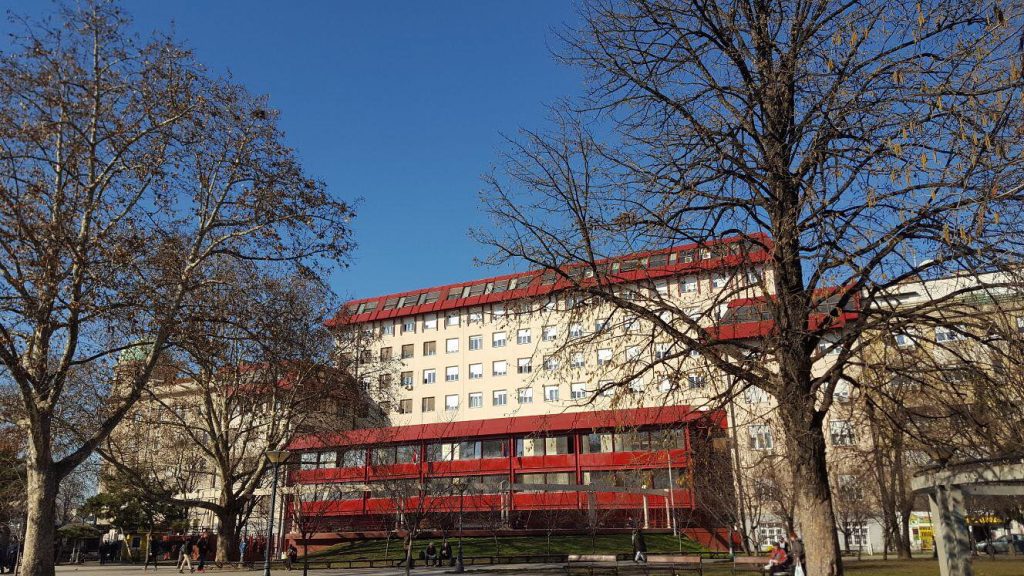 Our HR members held a lecture at the Faculty of Economics
Milena Rajkovic and Nenad Ljubojevic participated.
On Monday, 21st of October, our colleagues from Human resources, Milena Rajkovic and Nenad Ljubojevic, held a lecture as part of "Company days" event at the Faculty of Economics in Belgrade.
Lecture topic was "What do we do to make our company a pleasant working place?" and Milena and Nenad talked about employee motivation in Nelt. They presented all the implemented activities which took place recently, such as team buildings, employee benefits and trainings. Furthermore, they reviewed overall working conditions and employee development in Nelt.
Around seventy students, who followed the lecture, had the chance to get to know Nelt through corporate movie and video clip from Children's day that were, also, shown on this occasion.
Students reacted very positively to the lecture and showed great interest in the hiring process in Nelt.