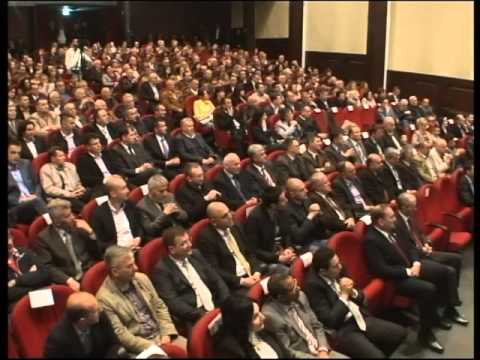 Nelt Awarded the Charter of the City of Novi Pazar
In the scope of the Main Celebration of the Day of the City of Novi Pazar, at the Official Celebration held on 20 April 2013, charters and plaques were presented to the people and institutions having promoted Novi Pazar in the past period.
We are very glad to have Nelt Co. awarded on that occasion the City Charter for taking part in the event: The Year of Babies. Specifically important, according to the Mayor, is the fact that all charters and plaques were awarded by majority vote, except the plaque for our company which was awarded unanimously! We are extremely proud of this acknowledgment won by our colleagues, Redžep Korać and Igor Cicvarić, through their professionalism and dedication, representing so the entire company in the best possible light.
The City Charters, in addition to Nelt, were also awarded to:Radan Džodić, a surgeon,Izet Ljajić, Director of AD Novi Pazar put,Redžep Hadžibulić, Director of Sandžaktrans, General Hospital in Novi Pazar,Ćamil Hubić, Presiding Judge of the Basic Court in Novi Pazar. The Plaques of the City of Novi Pazar were awarded to:William Infante, the UN Ambassador to Serbia,Eldar Hasanov, Ambassador of Azerbaijan, Milorad Veljović, Police Director,Novi Pazar Comprehensive School,Rasim Ljajić, a Minister.