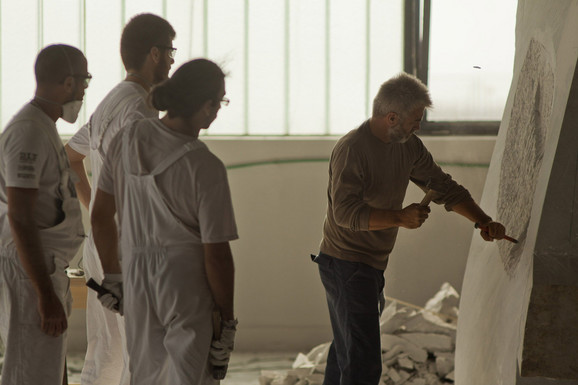 New social responsibility strategy – Sculpting students in Nelt
Marking its 20th anniversary Nelt decided to initiate a new, long-term strategy.
Marking its 20th anniversary Nelt decided to initiate a new, long-term strategy involving activities in the sphere of social responsibility. Comprehending the strategic importance and the need for education in Serbia, and taking into consideration present realistic conditions in the country, we decided to conceive, finance and implement different educational projects, thus exhibiting our strong devotion to modernization, advancement and improvement of the environment in which we exist and operate.
By offering new possibilities to the most talented pupils and students, we will be helping the best; those who will be the pillars of change in the future and the overall country's progress. We will integrate in our projects young people of different ages, educational and occupational profiles and thus ensure the legacy of Nelt in the years to come. As a socially responsible company we strive to systematically repay all communities and society segments in which we operate.
First in a series of activities to be implemented by Nelt in the coming 10 months, as a part of the 20th anniversary celebrations, started in Nelt on Monday, September 10. In cooperation with the Faculty of Applied Arts, 10 students will be our guests in the coming month and will make their first stone sculptures in an improvised studio. A special value to this project will be the expertise provided by professor Goran Čpajak, one of the most famous Serbian sculptors.
These sculptures, after the public exhibition to be organized in the center of Belgrade, will be returned to Nelt, where they will become a part of the permanent exterior art exhibition in the company's grounds in Dobanovci, which will significantly refine Nelt's working environment.