Albania
Nelt Group has been operating in the Albanian market since 2018 by acquisition one of the leading distribution companies in Tirana – All Balkans Corporation. In 2021 All Balcans Corporation changes its name into Nelt sh.p.k.
The company manages and distributes brands of some of the largest multinational and regional companies such as Beiersdorf, Mondelez, GSK, Arcor, Kraš, Manner, Mutti, Trompenburg, Sebamed and Baby Food Factory.
In the capital of Albania, Tirana, Nelt sh.p.k. owns considerable storage spaces in function of distribution, as well as logistics services for third parties.
With motivated employees and efficient processes, our company has a goal to become the leading supply chain organization in Albania.
5.000 m2 of warehouse space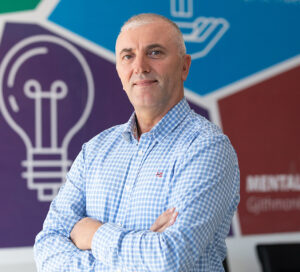 Alban Ujkashej
Market Executive Director, Albania
Thank you!
Your message was successfully sent.
You will receive the feedback as soon as possible.
FMCG PRINCIPALS Pharmaceuticals distribution principals