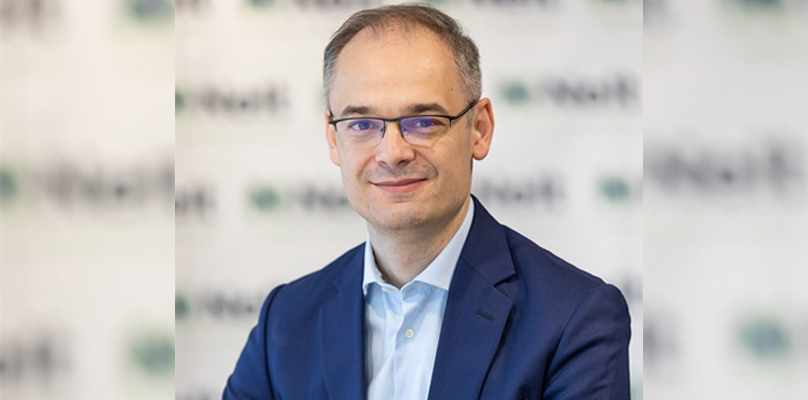 "Survival of the fittest" often refers to the most agile
Author: Darko Lukić, Executive Vice-President of Nelt Group
The events over the last year, caused by the Covid-19 pandemic, could be predicted by few if any. The socio-economic impact, and above all, the health and human lives toll that it had, were enormous. Another significant impact of the pandemic was the severe disruption to global and local supply chains, caused by disruption of global shipping lanes, severe national and regional lockdowns, stricter health and safety protocols, and higher labor absenteeism due to infection or self-isolation.
At Nelt, we aim to be the leader in providing complete solutions in distribution and logistics. If I had to summarize our response to the Covid-19 pandemic in only three words, those would be "care," "resilience," and "agility." Care for our employees, suppliers, customers, consumers, and society at large. Resilience to provide uninterrupted service to our customers and consumers, contributing our part to the normal functioning of society. And agility to rapidly assess, and respond to, a socio-economic landscape that was evolving daily due to the ongoing pandemic.
At Nelt, we employ more than 4,000 employees and annually serve more than 55,000 outlets across the territories that we operate in. Since the onset of the pandemic, our number one priority was the care for the health and safety of our employees and customers. We introduced new safety protocols, moved administrative staff to remote working arrangements, kept everyone informed about the virus, and have an ongoing vaccination drive for employees.
We also showed care for and contributed to society by donating products, services, and funds to different institutions and groups in need. In Serbia, we donated over 300.000 Euros for medical instruments and essential food supplies [shall we give more details on examples]. Every Nelt company in the region made similar donations in their respective market.
Given the breadth of our portfolio and the essential nature of the products we sell, we also play a crucial part in "normal" functioning of society. We provide consumers with products that satisfy fundamental needs (nutrition, medication, hygiene, cleaning), while our products are a significant source of income for our customers, many of whom had their livelihoods affected by the pandemic. The care for our customers and consumers is what gave us the resilience to stay operational and serve their needs throughout the pandemic while keeping health and safety as an absolute priority.
Early in the pandemic, we activated an elaborate Business Continuity Plan focused on supply chain resilience and continued service excellence throughout. In that spirit, not only did we continue providing our goods and services, but we also invested in a new corporate sales division, aimed to increase the number of customers we serve despite their remote location or small size. We also invested in expanding our intermodal logistics terminal capacity, given the increased demand for such services.
To strengthen the resilience and improve the quality of our operations, in the second half of 2020, we moved to an omnichannel approach in serving our customers by introducing our call center and launching our B2B digital platform "Nelt Market." This product has provided our customers with additional flexibility and convenience in working with Nelt, enabling us to serve them even when the epidemiological situation prevents our salespeople from visiting them.
These are just a few examples of the agility we have demonstrated to rapidly evolve, transform and adapt to the socio-economic reality around us. To borrow Jeff Bezos's famous statement: "It is always day One" at Nelt. We operate with the same agility, entrepreneurial spirit, and appetite for growth 10, 20, 30 years ago. During the pandemic, we have demonstrated a "growth mindset" at an individual level and as an organization. We welcomed the challenge and, despite the risks that came with our new undertakings, have been developing and improving ourselves and our company.
One of the areas that we were most agile in and where we evolved the most is digital transformation. Here, Nelt had a "head start" even ahead of Covid. We have invested in state-of-the-art solutions in our operations throughout the years – from EDI exchanges with our customers, through Sky Track routing and WMS Gold and Voice Picking tools in our logistics operations, to SAP ERP and BI Reporting Solutions in our back office.
However, the pandemic helped us further accelerate our digital transformation. A large portion of our administrative staff moved to home working arrangements, relying on technology and digital communication to keep our back office running. We are implementing new software solutions in our HR and procurement processes and have engaged in projects to digitize the paperwork and communication with our customers, including robotic process automation (RPA).
Another area we are intensively working to develop is Big Data and Advanced Analytics. Nelt has a treasure trove of data given the 55,000 outlets we serve with over 100 brands. Others refer to this as "monetizing our data", but for us, this is simply using the data we have to fulfill our vision – being the "Number one company in providing distribution and logistics services." Over the last year, we worked with an external partner to develop an advanced algorithm to optimize our sales and delivery routes. This will ensure a higher quality of service and customer satisfaction, ensuring we provide our products and services when and where they need them – at an efficient cost.
We are now expanding this effort into a multi-year partnership with a world-renowned company to create an end-to-end data management, reporting, and advanced analytics platform. This endeavor should help create an end-to-end digital ecosystem in our operations, strengthening data exchange, planning, and partnerships with our suppliers, sub-contractors, and customers.
We consider the solutions we have introduced as platforms to build further. The plan is to test, learn, adapt and re-learn. To iterate, get customer feedback, and continuously improve our processes and systems. This agility is more needed and relevant today than ever because the unforeseen and rapid developments of the last year showed that Darwin's famous "survival of the fittest" often means "most agile."
We expect more challenges and opportunities for growth in the supply chains of tomorrow. Extended and complex value chains which proved to be less resilient during the pandemic will be reassessed and potentially shortened or diversified. There is also increased demand for last-mile logistics services given the growth of e-commerce accelerated by Covid. Finally, the increased inflow of foreign direct investments in Serbia opens new growth opportunities, as many of these investors look for capable logistics companies to partner with within their operations. I can assure you that at Nelt, we have the agility, growth mindset, and customer focus to evolve, transform and capture these opportunities.