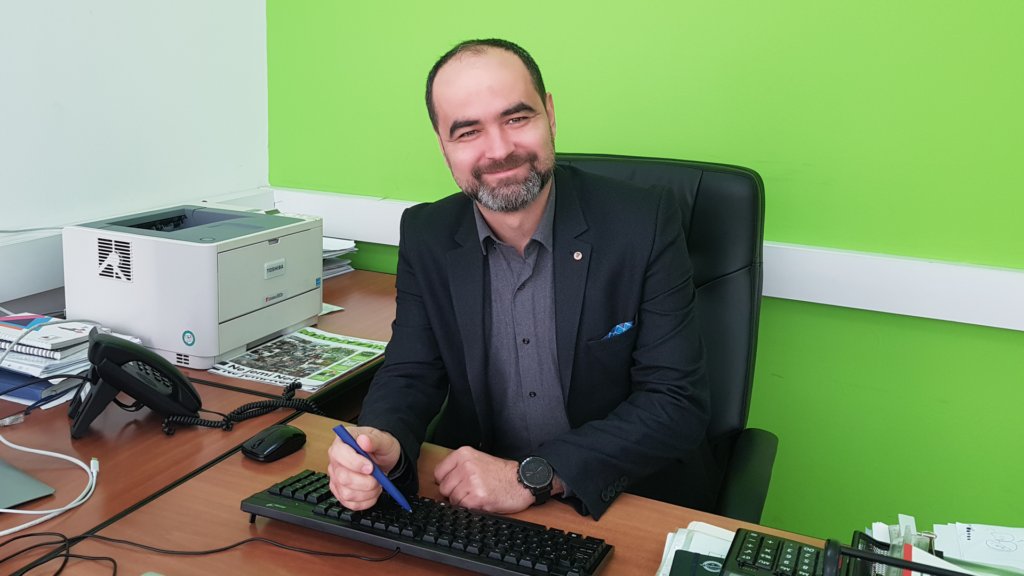 [INTERVIEW] One day at work with Ardian Skenderasi
Sales Manager in Nelt Albania
How do you start your workday?
First of all, I always like to come earlier in the morning! The first thing I do is a quick check of sales monitoring. In a short meeting with my closest associates discuss this topic in the objective of assessment and control of circumstances and challenges. We then make a list of daily tasks, which we carry out later during the day. We try to always clearly define priorities for the relevant day. But, just as can be expected from a Sales Department, we are dynamic, and our plans can be changed at a blink of an eye! There are days which start with a tour of sales sites or meetings with customers, negotiations on Agreements or gaining insight into the problems of customers, in order to upgrade our operations. On the other hand, it is not a rare case that the Managers also come to see us in the morning, and everything is organized in order to have a positive meeting. So, every day is different, and never allows you to get bored! It's quite pleasant.
What do you enjoy most at work?
I really love this environment and all that is related to it. I enjoy working in the Sales Department. I would like to clarify my answer in more detail. Albancorp has been a part of Nelt Group for around 3 years. The change that took place from 2018 to 2021 is so huge that if someone was here in 2018 and came back again now, he would not even recognize the Company. I have seen how my Team and I, with their aid, have developed so much professionally, and to a certain extent personally as well, which really makes me enjoy my work!
How long have you been working in AlbanCorp and what is your current position?
This is my 12th year of work in Albancorp! An interesting thing is that I had priorly mainly worked as Manager of business unit and then had, at a certain moment, gone to work somewhere else. However, in 2018 after Nelt had taken over the company, I returned to Interview conducted by Klelia Havari the position of Sales Manager. I always like to answer to the question "Why did you return?" The job I was performing in between, require that I travel a lot throughout the Balkans and so I got acquainted with Nelt. Working in Nelt gives me the opportunity to be part of an organization undergoing transformation from local to international company. When I look at the transformation which Nelt has undergone during these years and through difficult times, I feel proud!
What is your job, in a nutshell?
My job is to, together with my Team, contribute to Albancorp achieving top sales results with highest quality and lowest prices! Together with care focused on keeping my colleagues happy, motivated and satisfied with their work just as I am!
What motivates you to achieve success and progress?
This is not easy to explain because this is a combination of things: winning mentality, continuous learning, satisfaction, but also experience, ideas, concepts, change. Positive changes which success brings are fuel for further change. Change is inevitable and the control of its direction is important!