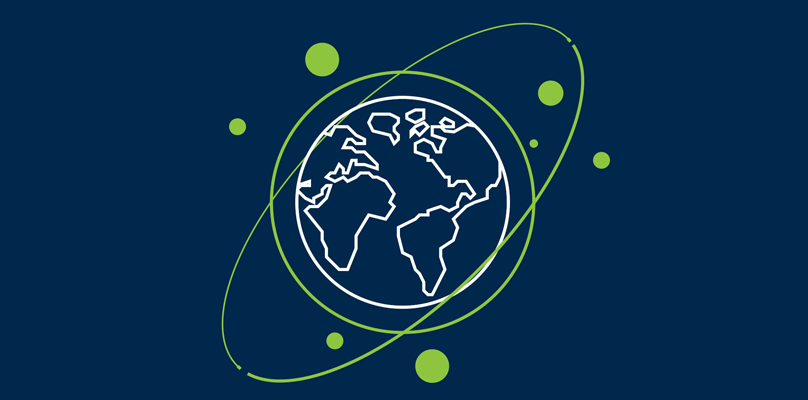 Coming out of isolation with new set of rules
Autor: Marija Stanković, psychologist
All markets of Nelt Groupt are in the process of gradually easing measures, while employees are slowly returning to their workplaces.
Everything indicates that the life we ​​remember shyly, but surely, is coming back. However, we cannot expect to return to our old, normal life, completely. We are witnessing a new normal, which will definitely be different from what we are used to.
Surely you are wondering how to return to your previous habits, after weeks of limited movement, being at home and infrequent outings? We are all thinking about how we will get used to another new routine.
During the coronavirus pandemic and life in quarantine, in addition to fear for one's own as well as for the health of those dear to us, many also had a fear of the future. What is ahead of us? How will we return to our regular work activities, which have unfolded very differently thus far? How will we organize our children and their activities until schools reopen? Will we ever be able to return to the social life we ​​had before the pandemic?
If you have also posed these questions to yourself, this text may offer some answers.
Balancing on a seesaw
By lifting the bans, it is natural to feel an increased need to do everything we could not do during the previous period such as hanging out with friends, returning to work and establishing a normal rhythm. However, the fear of disease remains. This situation can lead to internal conflict. On the one hand, there is a strong natural need to normalize life and on the other hand there is fear. The question is what will prevail? Our task in the period to come will be to balance that "seesaw".
Certainly, we should continue to adhere to the preventive measures that are there to protect our safety and the safety of the people around us. Maintaining physical distance, wearing a mask, washing hands – is still effective. However, we should not neglect the activities that are important to us and meet the needs that have developed during the previous period.
The consequences of isolation
While some people were safe in the relative comfort of their homes, others faced difficult and disturbing situations. From medical workers on the front line, to people who did their best to ensure that citizens had all the groceries they required on their shelves.
We all share the changes we went through, over a very short period of time.
In an attempt to cope with the situation, we found ourselves in, we began to get used to isolation and to experience it as a safe environment, a refuge. To make things more paradoxical, successfully getting used to isolation can cause fear of going outside, now that the time has come for that.
Fear can be of different intensity, it can manifest as nothing more than insecurity, but one thing is for sure – it is expected and normal. One way to overcome it is to gradually return to old activities and habits, with a mandatory dose of responsibility.
Remember, if fear completely blocks you seek support from your loved ones but do not forgo the experts, if necessary, because as we have already stated, fear is a common reaction to an unusual situation.
How to get back to standard business activities more easily?
This is a key moment when each of us should "awaken" our flexibility, because it is necessary for further functioning and for achieving the expected results in the new situation. Additionally, now is the right time to support each other and show empathy and understanding.