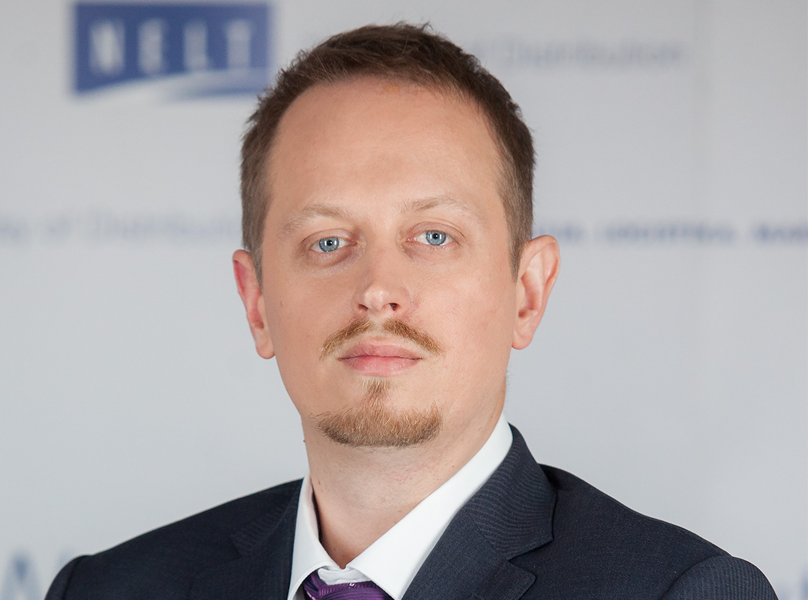 Logistics spring in the Balkans
Autori: Ivan Milićević, Logistics Business Development Manager
May was a month of good news and the state of play in multi-modal transport is the best indicator of where we are and if we are moving in the direction of full integration with global trends without which there can be no economy to speak of in this part of the world, now or in the future.
Logistics is a term that everyone is familiar with nowadays. It is used to describe different aspects of human activity in nearly all industries and walks of life. That is why it would be a good idea to use this specifically challenging moment on global scale, more than any other in recent history, to remind ourselves how this term came about and how it entered both terminology and our lives. It originated from the military doctrine and the French language where it is used to describe logistics as both an activity and a science that deals with organisation of movement, housing and supplies for army units both in peace and wartime.  Somehow, the ancient Greek word "logistikós", meaning knowing how to do sums, became a term to describe practical and useful skills on which outcomes of many ambitions in peace and wartime depended and still depend.
Analysing the nature of modern global ambitions is no easy task when the need for domination is shifting from the affirmative and the creative expression into that of destruction. This is indeed a topic that merits further debate but one thing is clear – no quality goal can be achieved without sound logistics. And by the same token, there is no economic growth without adequate transport logistics. This is a truth that is especially worth repeating over and over again in the Western Balkans.
The way things stand and if it were only up to us in the Balkans and economy was our only concern, life in this part of the world would be an entirely different kettle of fish. On the plus side, this is a time when big global players, as far as we are able to tell, have adopted an ostensibly constructive attitude towards economies, and therefore the logistics, of all Balkan countries.
Currently, there is the ongoing Three Seas Initiative, a forum of 12 EU member states located between the Adriatic Sea, Baltic Sea and Black Sea.  The initiative includes Austria, Slovenia, Croatia, Bulgaria, Romania, Czech Republic, Slovakia, Hungary, Estonia, Latvia, Lithuania, Poland. The transport module section on the invitation to the next meeting of the Initiative, scheduled for 5-6 June in Ljubljana, states that quality transport infrastructure is a precondition for ensuring efficient and sustainable mobility of people and goods. It also says that, in a global context, this is a platform for demonstrating the economic and, indirectly, political power and that the control and ownership of strategically important transport hubs is the response to burning political, economic and, inevitably, security issues. Some sources say that this initiative is, in fact, a platform defined by the United States.
Furthermore, there is the Chinese One Belt One Road initiative with its 16+1 subplatform gathering 11 EU member states and 5 Balkan countries. The team members in this initiative are Albania, Bosnia and Herzegovina, Bulgaria, Croatia, Czech Republic, Estonia, Hungary, Latvia, Lithuania, Macedonia, Montenegro, Poland, Romania, Serbia, Slovakia, Slovenia.   Here, one could say that China has defined three potential priority areas for economic cooperation within this initiative: infrastructure, high-tech and green technology.
The European Commission has produced its own platform defined in a white paper in 2011 with goals set for 2050, articulated through a plan for constructing a multi-modal Trans-European transport network, the so called  TEN-T by the end of 2030. Six out of 10 corridors run through the Balkans, more precisely corridors Nº 4,5,7,8,9,10. This means that the EU is yet another entity to whom we can be of interest in planning sustainable transport for the future.
In short, logistics and the Balkans are a hot topic, time consuming and financially demanding, but also very interesting to all the global key players. But what happens when all these lofty politics descend to ground level? Let's get specific and focus on key issues. How ready are our sea and inland ports, the railway connections between seaports and the rest of the country, our multi-modal hinterland logistics centres?  I cannot but wonder about the state of play in the area of multi-modal transport because it connects the flow of goods over sea and mainland and is an excellent indicator of where we are and if we are heading in the direction of full integration with global flows. Without it, the economy of this part of the world has neither the present or the future especially because, as we have seen, there are greater things afoot.  Multi-modal in this part of the world?  Like a Pandora's box with many evils in it and a little hope at the bottom.  Current reality, I want to avoid using the word evils, has been described in numerous studies, and the most recent good one that took an in-depth look at the region is from 2016 – Western Balkans Intermodal Study (CityNet). Similar studies have been announced. There was one, for example, announced in the World Bank blog in May, 2018 – Intermodal connectivity in the Western Balkans, sponsored by Multi Donor Trust Fund for Mobility and Logistics, with the support of the government of Austria.
Having said that, some positive things have also been happening. If we are to trust the news that appeared in May, there are still signs of life in our Pandora's box.
Date: 27th May. The management board of the leading European Railway Clusters Initiative (ERCI) decided to accept the membership application of the Railway Cluster for South East Europe (RCSEE) which includes railway supply companies from Slovenia, Croatia, Serbia, Bosnia and Herzegovina, Macedonia and Montenegro.  This decision has finally brought together the entire European space where European railway industry operates.
Date: 26th May. Until 2025 the port of Rijeka will overtake Koper. Key news is that there is an ongoing process of selecting an operator who will be awarded the 50 year concession to manage the new Zagreb Deep Sea Container terminal. In addition, COSCO has listed Rijeka as their second choice after Piraeus.
Date: 24th May. COSCO Shipping announced the introduction of regular service via the port of Rijeka towards the Nelt terminal in Belgrade, thus completing a railway link between the Far East and the Balkans. This is an additional service to the existing connection they have with Belgrade through the Greek port of Piraeus.
Date: 23rd May. Port of Ploče: An exceptionally strong beginning of the year. Revenue in Q1 up by 32%, new management and clear strategic approach of Energia Naturalis, its majority shareholder. This port is the maritime gate to Bosnia and Herzegovina.
Date: 22nd May. The new freight railroad in Smederevo, Serbia will link the port of Smederevo with the railway Corridor X. This is the final realisation of plans that date back to 1980s, a very important connection for mass freight generated by Smederevo ironworks, recently acquired by the Chinese HBIS GROUP.
Date: 22nd May. RailCargo Group will be promoting its TransFER service at the Transport & Logicstics fair in Munich, a regular railway connection between Łódź terminal in Poland and Halkali terminal in Istanbul, Turkey. This connection will enable better networking of business centres in Eastern, Southern and South-East Europe.
May seems to be full of promise. This is the kind of spring we need – a logistics spring in the Balkans.