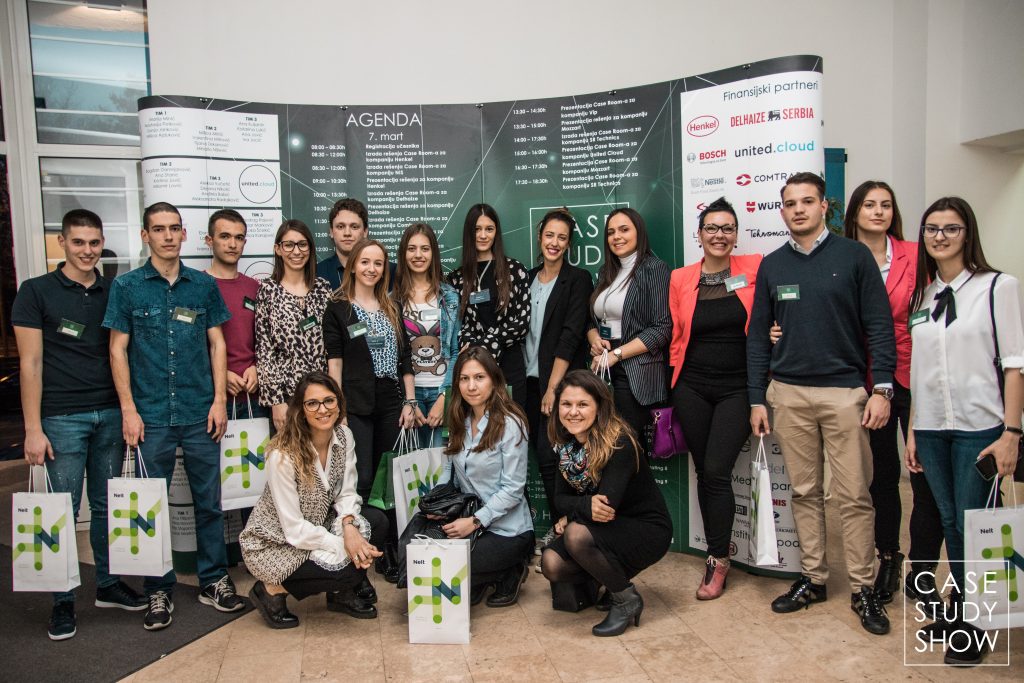 Gold Partner at the Case Study Show 2019
Nelt was one of the participants, but also a Gold partner.
At this year's Case Study Show in Belgrade Nelt was one of the participants, but also a Gold partner. The show is an educational and competitive project, organized by student organization ESTIEM under the patronage of the Faculty of Organizational Sciences.
The show was held for the thirteenth time and is based on student education and the development of a competitive spirit through solving the given case study. This year, students of Belgrade University were introduced to our business and the possibility of practice.
First and second year students successfully solved the mini case study, while students of the finishing years found themselves in front of a more comprehensive task, working on the Bussiness Case case study.
"Participants showed creativity and originality. We were happy to call them to visit our company and participate in the campaign they were working on," said Milica Dostanić, recruitment associate at Nelt.
Thanks to exceptional dedication and results, all participants were given the opportunity to practice in Nelt. In line with the strategy of corporate social responsibility, we will continue to support young people, listen to their needs and realize the best ideas.