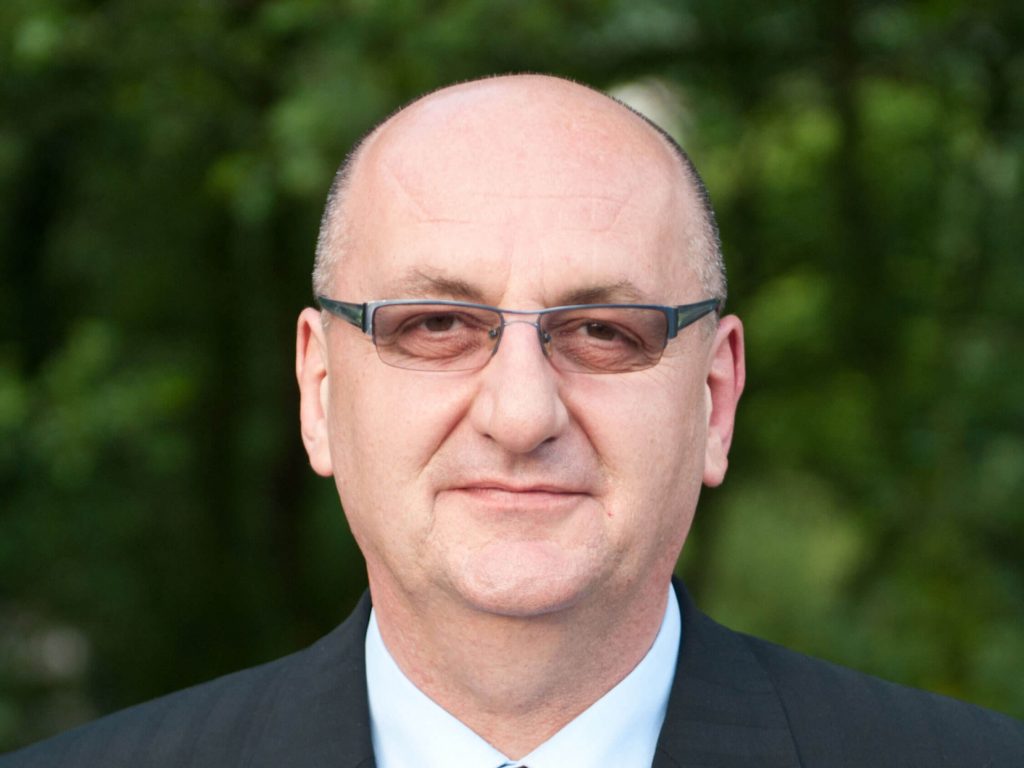 [INTERVIEW] Radovan Radulović, Executive director of Montenomaks
'Through its commitment and continuous effort to improve its services from year to year, the…
'Through its commitment and continuous effort to improve its services from year to year, the Montenomaks Company has been attaining increasingly better business results and has been building a recognizable image. We are perceived as a company that provides valuable support for all our customers in the field of logistics, in Montenegro and beyond,' Radovan Radulović, Executive director of the Montenomaks told the Glasnik of the Montenegrin Chamber of Economy. 
Since its founding in 1999, Montenomaks has been continuously developing in the direction of providing all-round service and achieving world-renowned standards.
What are the services that you provide for your customers?
Radulović: Company development requires large investments but also a responsible approach towards market demands. We direct our business operations towards world trends in the field of logistics. In regard to that, the services we offer are progressing towards increasingly successful and up-to-date solutions in terms of our customers' needs. Thanks to our Montenomaks team of experts, we provide integrated logistics services, from transport, the regulation of customs documents and storage to manipulation of goods and their distribution to the end user.
You have stated that integrated logistics services are part of your practice. What is meant exactly by the term 'integrated' and what are its advantages?
Radulović: Investing in the Distribution-logistics centre in Danilovgrad, with its customs office, made it possible for us, starting in 2011, to offer integrated market services and the complete handling of customers' goods, making Montenomaks unique in Montenegro.
Nowadays, the Montenomaks integrated services incorporate international transportation, customs brokerage, storage, manipulation of goods and their distribution to the end user. Apart from that, Montenomaks additionally offers delivery services in all of Montenegro.
A team of 140 responsible and professional individuals, who, with their efficiency and energy make Montenomaks a reliable partner on the local and regional market, is in charge of the safety and quality of the goods.
What do the storage services include and what makes Montenomaks a valuable partner for the companies that require such services?
Radulović: For many companies, storage presents one of the challenges in the chain of the delivery of goods from the starting point to the endpoint. In terms of specific goods that require special conditions, it is of utmost importance that the company providing such a service fully complies with them.
The Distribution-logistics centre, where, at the same time, the Montenomaks headquarters are located, is in Danilovgrad comprising an area of 20,000 m². The company has 10,500 m² of storage space, 7,000 m² in Podgorica and 3,500 m² in Danilovgrad. It has the capacity for 10,000 pallet storage space in modern pallet systems with high racks.
(PAL RACK) and 1,500 m² of block storage for non-palletized goods. The warehouses are equipped with the most modern storage equipment and technology, including WMS Gold and Pick by Voice technology for ordering goods.
Regardless of the type of goods, Montenomaks storage space offers you the option of storing your goods in ambient and temperature modes ((0°C to +8°C and +10°C to +20°C). That way we are able to fulfil all the special requirements for a specific category of goods.
A type 'A' Public Customs Warehouse has been registered within the Distribution-logistics centre in Danilovgrad, with licenses and applied standards for the storage of all kinds of consumer goods. Why is such a warehouse important?
Radulović: In accordance with the Regulation on the implementation of the customs law, that is where the goods are separated for partial customs and transit, samples are taken in accordance with the requirements of the inspection authorities and goods are stored until their final approval. Depending on the clients' needs, goods may be stored daily, weekly or monthly, after which they are transported to the Montenomaks offices through regular daily channels, and from there they are then distributed to the end user in the shortest period possible. Video and alarm systems have been installed in every warehouse, as well as security guards, thus guaranteeing the safety of stored goods in all our warehouses. Stored goods are insured against all risk to their full value.
Another service being offered by the Montenomaks Company is groupage road transport. To what extent are Montenegrin companies adopting this service and in what situations is such a service the best option?
Radulović: Groupage transport means that all shipments are stored in one place and are then collectively delivered, using trucks, to their final destinations. When the shipment is delivered to several locations in the country or region, groupage transport offers great flexibility. In cooperation with our foreign partners, Montenomaks organizes transportation from all European destinations within 7 working days from the moment of receiving the order until its final delivery. More than 3,000 shipments are delivered on a yearly basis.
By organizing five regular groupage lines, we ensure that the shipment arrives quickly and safely at the designated address. Regular groupage services from Serbia, Bosnia, Croatia, Kosovo and Albania include 13 vehicles a week. There is direct transportation from Western and Central Europe heading out towards Montenegro three times a week via platforms in Austria and Croatia.
Over 20 years of experience and more than 60,000 processed items have led to Montenomaks being the first choice of companies in Montenegro and is evidence that the company is developing in the right direction. How do you see the future of the company and what steps need to be taken next in terms of development that would be important for business operations of Montenegrin companies?
Radulović: As I had stated at the beginning, Montenomaks is a company that has existed since 1999, and I have already been at its helm for 14 years. Therefore, I know that every year brought new challenges but also new ideas that later transformed into successful practice. I am certain that the years ahead of us that are sure to bring technological changes will also bring new trends in the field of logistics.
Since June 2017, we have become a part of the Nelt Group that operates successfully on 11 markets, on two continents. That has strengthened the position of Montenomaks on the local market and also opened the possibility for expanding to foreign markets, primarily the markets of countries in the region. Thanks to that impetus, we believe that we will soon be recognized as a regionally respectable company.