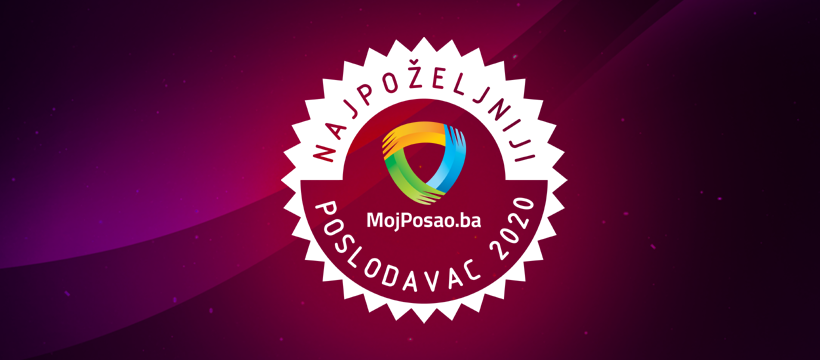 Award for The Best Employer in the Field of Distribution
Nelt Among the Top Three Most Attractive Employers in Bosnia and Herzegovina
According to survey conducted by the website MojPosao.ba, Nelt is among the 3 companies in Bosnia and Herzegovina considered to be the most attractive employers for the year 2020. It is also Nelt's eight title of Best Employer in the Field of Distribution.
The survey was conducted on the changing perception (due to the pandemic) of candidates during the past year. 15,000 people participated in the survey.
"I am glad that the participants of this survey proved the fact that Nelt in Bosnia and Herzegovina, as a company operating in the field of distribution, has been among the top 3  most attractive employers in this country during 2020. Of course, we have encountered hardships resulting from negative effects of the pandemic, which had at certain moments slowed our business operations. Nevertheless, new business ideas were realized, in view of the fact that we have expanded our portfolio with a significant number of highest quality products of excellent tradition. We are expecting to see benefits from this business move in the forthcoming period. In the conditions created by the Covid pandemic, this flattering title presents yet another proof that a positive attitude, motivation, mutual trust and teamwork lead to success. I hope for an even better market position", said Goran Cerovina, Executive Director of Nelt in Bosnia and Herzegovina.
The project Most Attractive Employer promotes positive practice of human resource management in Bosnia and Herzegovina in order to additionally motivate  companies to upgrade their relationships with their employees, and thus offer excellent work, development and education conditions.