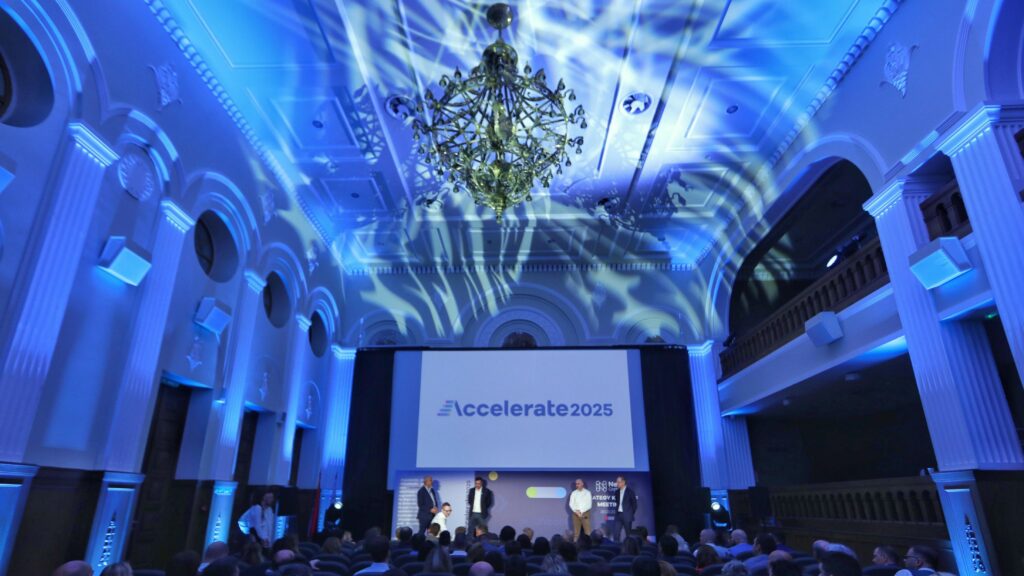 Presentation of Nelt Group Strategy "Accelerate 2025"
The management of Nelt Group presented the next three-year Strategy named "Accelerate 2025", which aims to improve business operations in the segment of distribution, logistics and Nelt brands, utilizing sound organization and corporate values.
The Strategy was presented by Milos Jelic the Chief Executive Officer of Nelt Group, Executive Vice-President Darko Lukic, General Manager of Baby Food Factory Nenad Nikolovski, General Manager of Neoplanta Aco Tomasevic, Chief Financial Officer Branislav Lajsic, Logistics Sales and Development Manager Nenad Dikovic, Head of Commercial excellence & Business Development Ivica Tomic, Operations Manager at Nelt Pharmaceuticals Milenko Ribic, Head of Operational Excellence Nenad Rakocevic, Head of Digital Products Aleksa Saponjic, Head of Data Management Biljana Atanaskovic and Chief Technology Officer Milan Bukorovic.
At the beginning of the presentation Milos Jelic addressed the present, drawing attention to the fact that two years of complex and unpredictable circumstances and adjustments to a new way of working were behind us. As he stated, Nelt had endured these challenges very well, and according to all business indicators, the year 2021 was a successful one, not only in terms of profit, but also qualitatively, in building value and relationships with both employees and clients.
As Darko Lukic pointed out, Strategy goals are identification of new partners in distribution and logistics, strategic initiatives, sustainable sources for growth with existing businesses, preconditions for realization of Strategy, as well as rebalancing profits between distribution, logistics and brands.
However, in order to realize the Strategy certain preconditions must inevitably be met, namely a healthy organization, improvement of knowledge and skills at all Company levels, appropriate infrastructure and technology, as well as creating a source of competitive advantage.
After the Strategy presentation the actor, director and producer Dragan Bjelogrlic joined the event, which was a surprise to all the present. He talked, on stage, with the Head of Corporate Communications Marko Milankovic about business aspect of the film industry, the importance of film marketing, what having a vision means in business, and what in art and similar topics.