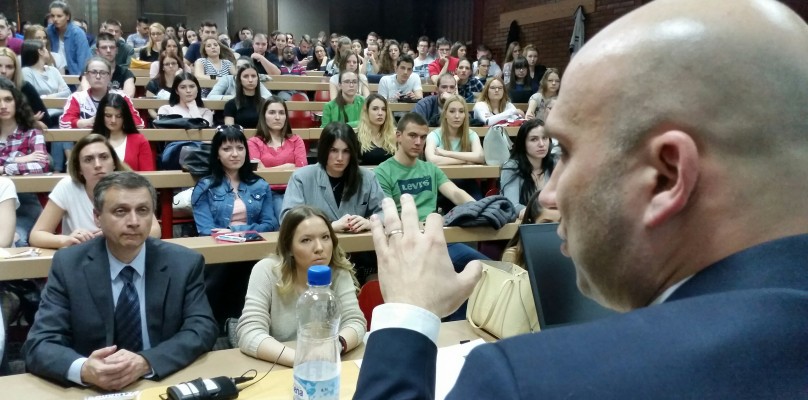 "From the Balkans to Africa"
A lecture held by Miloš Jelić and Robert Jenovai.
Nelt Group's General Manager Milos Jelic and Nelt Co's General Manager Robert Jenovai, gave a lecture "From the Balkans to Africa" at the Faculty of Economics in Belgrade.
The students were interested to learn more about Nelt's business, inside stories, and technological innovations, with a special emphasis on Nelt's growth in the African market.
The company's representatives used the occasion to congratulate the Faculty of Economics on its 80th anniversary and gladly answered all the questions students had.