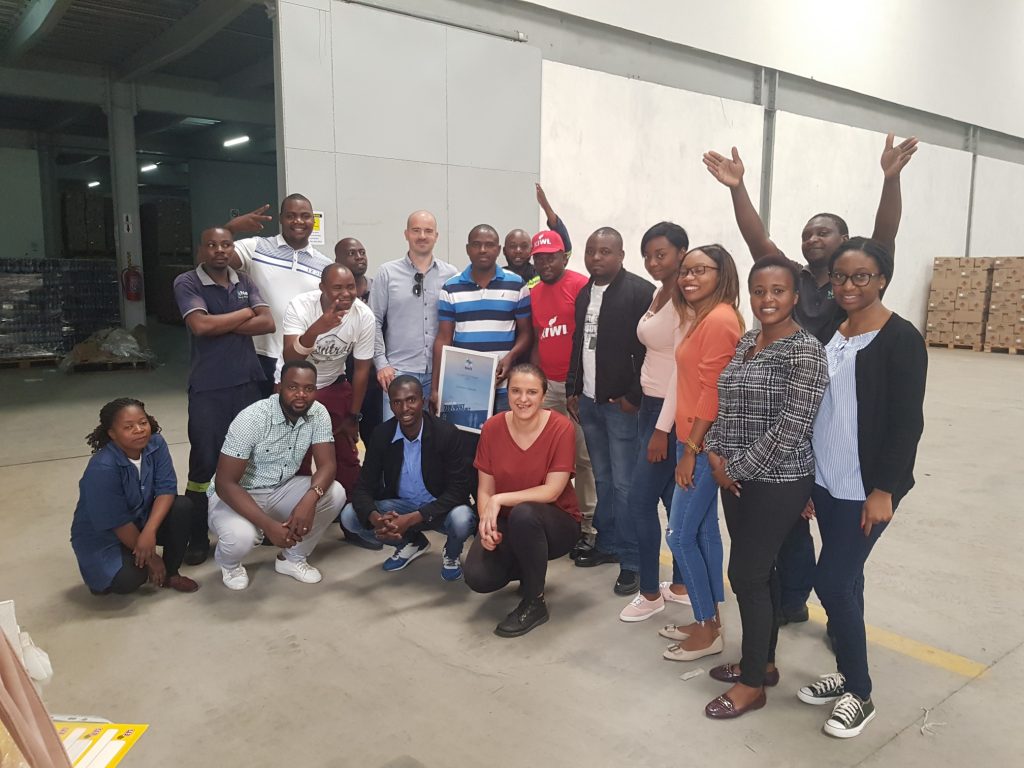 The Best Colleagues in Africa
It is shown who are The Best Colleagues in Angola, Zambia and Mozambique!
Same as last years, employees were invited to write praises pertaining to company values which they recognize in their best colleagues. The new year set a new record, on the Group level, 3,300 praises arrived showing who are the Best colleagues of 2019. The cycle has closed with the awards given in Nelt's companies in Africa. Here are the winners.

On the last day of the year 2019 Nelt's employees in Angola gathered to congratulate and greet their best colleagues. Because they received the same number of praises Mr. Leandro Marques, Salesman, and Mr.  Francisco Simão, Merchandiser, jointly hold the title of "Best Colleague".
In Mozambique the largest number of praises went to a previously awarded colleague Mr. Felix Markos Magagula. Felix is working as Administrative Assistant and has already receive the title of Best Colleague in the year 2017 together with his colleague Mr.  Krimildom Garineom.
A similar situation as in Angola also led to having the first place shared in Zambia by as many as three employees Mr. Oriental Chiyabi, Warehouse Supervisor, Mr. Ben Siyamana, Delivery Man and Mr. Nicholas Jatva, Pre-seller are "Best Colleagues" in this country.