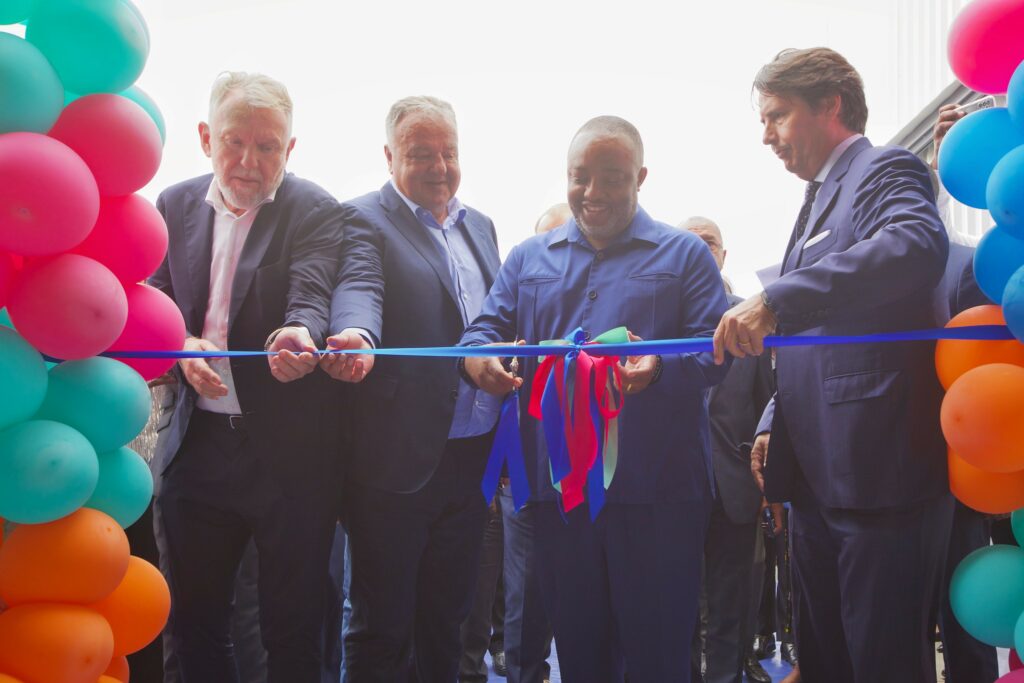 Nelt opened a Candy Factory in Angola
Distinctive Luanda Chewing Gums, Lollipops and Candies for All of Africa
A confectionary plant Candy Factory, co-owned by Nelt LDA, was officially opened in the Special Economic Zone in Luanda.
Many dignitaries from Angola and Europe attended the official ceremony, including Victor Fernandes, Minister of Industry and Trade. He symbolically, together with the co-owners, cut the ribbon of the new factory.
"Investments in the new factory are over € 20 million. We currently employ 90, and I expect that over 150 workers will find work in the factory in two years. With an annual production capacity of 6,700 tons, the daily production will quickly exceed 15 tons of candies, lollipops, and chewing gum," stated Boris Macak, Nelt Group's Executive Vice President for African Markets.
Nelt Group strives to implement innovations and modern technologies in all African markets where it operates to achieve top-quality services and business operations.
"Candy Factory is ambitious to be nationally and regionally recognized as a company that produces Angolan brands. I believe that we will strongly influence the growth of the candy, lollipop, and chewing gum category and that we will soon take the leading role in this category with a 20% market share," announced Milena Kiselicki, Director of Operations and Process Development at Candy Factory.
Nelt, in cooperation with the local partner Oxbow and with the wholehearted help of the Government and Development Agencies of Angola, has realized this greenfield project within three years.
Nelt Group operates in Angola, Zambia, and Mozambique, employing over 500 people. It distributes its own Neoplanta and Baby Food Factory brands and products of globally reputable corporations, such as P&G, Mars, Nestle, Colgate, Heineken, SC Johnson, Dr. Oetker, Ferrero, Beiersdorf, and others.
Globally, Nelt Group consists of 18 companies operating in 12 markets in Europe and Africa with 4,500 employees and an annual turnover of over € 1billion.