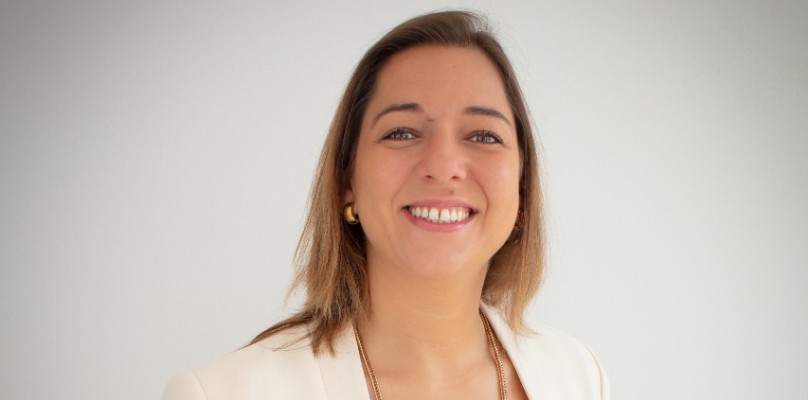 Raquel Capitao: I believe that Candy Factory products will be loved by many Angolans
Raquel Capitao is Director of Marketing and Sales at our new factory in Angola – Candy Factory. She visited Belgrade in February and on that occasion we talked about her impressions and expectations from the new factory, as well as about CF products.
*Raquel, what are your first impressions of Belgrade?
Going to Belgrade feels like Europe. People are very sensitive and well informed about the current political and socioeconomic situation of the world and about Serbia, of course, as well. The Serbian people, I had the privilege to deal with, gave me the feeling that they are deeply emotionally involved, intellectually and historically enlightened and aware of what they would like to achieve in the near future as a country / a nation.
*How do you like Nelt- people, company, environment?
With amazing food and places to go, the best part of Belgrade was definitely the welcoming people of Nelt. I was always surrounded by the best colleagues and everyone shared with me a little bit of Serbian culture and personal experiences and perceptions. Nelt Group professionals proved to be highly prepared and sophisticated it the way they see and manage business as true market leaders.
*What are the key differences and similarities you notice between Angola and Belgrade?
Angola and Serbia are both countries with histories of struggle and overcoming, trying to improve the living conditions of their populations. These are countries that know what it's like to go through difficulties and that have a strong spirit of resilience and reconstruction.
I would say that the main difference is that Serbia is decades ahead of Angola, in terms of socio-economic evolution. Belgrade is an "European city" and Luanda is still a "typically African capital", with all the difficulties, lack of conditions, lack of supply, lack of education and health services, that the majority of African Countries unfortunately still suffer from. Nevertheless, Angola has extremely hardworking people, who are joining forces to try to overcome the intense recession that has been felt in Angola since 2014. And we believe we will overcome once again, we just have to keep trying to bring and develop new business and give Angolans a chance to prove that we can do better. That's why investments in new industries, like our Candy Factory, are so relevant for the country and local communities.
*How's everything going? What are the expectations?
Our multidisciplinary teams are extremely focused in starting production in the end of May or beginning of June, in a worst-case scenario.
We are going to be pioneers in confectionary industry in Angola. Although there are already some small players in the market, none of them is positioned for the scale that CF promises to bring to Angola, with a daily production expectation of more than 6 tons of candy, lollipops and gums.
We shall be undisputedly recognized for the quality of our products and we want to be nationally and internationally known as an Angolan Brand Company, highly respected by its stakeholders. We will be for sure a reason of pride for everyone involved.
Our expectation is to win a 20% market share in the first year of sales and 40% in the initial 5 years period. We expect to be responsible for bringing new life to this category and assume the leading role of the category in a short time period, with brands that will deeply connect to people, and also being available and affordable in a very consistent way, as Nelt will certainly ensure.
*Tell us more about the brands that the factory will produce?
Candies are small so they must be smart. To fulfil the wish of being category leaders we must ensure that we are everywhere, with the right visibility and price but, most of all, we have to guarantee that our consumers are really engaged with our brands, so there are no doubts at the impulse of purchasing.
For this purpose, Candy Factory will have a multibrand strategy, in order to target different ages and social segments in Angola, with different purposes and levels of engagement.
One super brand for children: JACARÉ, targeting between 3 – 12 years old. A premium, nutritive milky base product, with a highly vitaminized filling. A brand that goes beyond a simple product brand, that aims to be a concept brand, with audiovisual content that will have a strong presence in the media (a dedicated TV Show with a mascot, special Digital content, Radio presence, etc), with a price positioning similar to the most prestigious imported brands.
A brand for teenagers: OKO, targeting ages between 13 – 20 years old. With products based on the pure pleasure of sugar, with chewing gum inside. A fun concept for teenagers, with vibrant colors, style and purposes, that will live a lot from digital , events and concept activations and partnerships, with a more mainstream price positioning.
One brand targeting adults for specific portfolio, such as coffee, ginger, honey and lemon, candy with almost medicinal parameters (cough, throat, skin, intestines, flu, etc), well known for its quality, also with a mainstream price positioning.