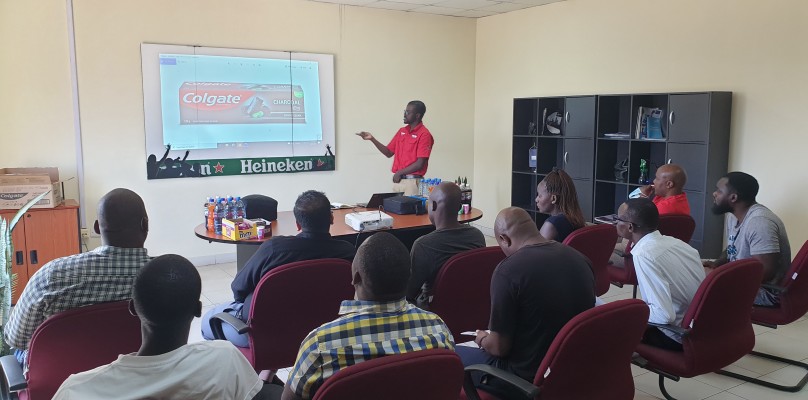 Colgate – New Principal on Zambian Market
Nelt Zambia Ltd established a partnership in the distribution segment with Colgate Palmolive Company after this company conducted a tender in November of 2021.
Competing against the leading distribution companies in Zambia, our company fetched a victory.
According to our Zambia Operations and Finance Manager Rade Crnomarković (Radeh Tzrnomarkovich), Nelt Zambia presented the most complete distribution infrastructure and capacities that can realize Colgate Palmolive's sales and distribution objectives.
The distribution was initiated on the 1st of March this year, and it covers the TT sales channel in the Lusaka province.
Colgate is the leading world consumer products company with 34,000 employees. It is devoted to improving the health of people and their pets. Their products are focused on oral, personal, and household hygiene for people and pets in 200+ markets.
This company develops, produces, and distributes brands such as Colgate, Palmolive, Ajax, and others, and it is the leader in all of its operating categories in Zambia, primarily toothpastes, toothbrushes, soaps, laundry softeners, and alike.
"Establishing cooperation with a market leader is a sign that Nelt Zambia is among the top distributors in Zambia, and this cooperation will contribute to the further development of distribution capacities, and serve as a reference for future business", Rade points out.
As part of the new cooperation, Colgate held a training for our colleagues. According to Rade, the training was attended by the Nelt Sales Team and Colgate Sales and Marketing Team.
"The goal of the training was to introduce the Nelt Sales Team to ColPal portfolio and the must stock list for different customer categories", says Rade.