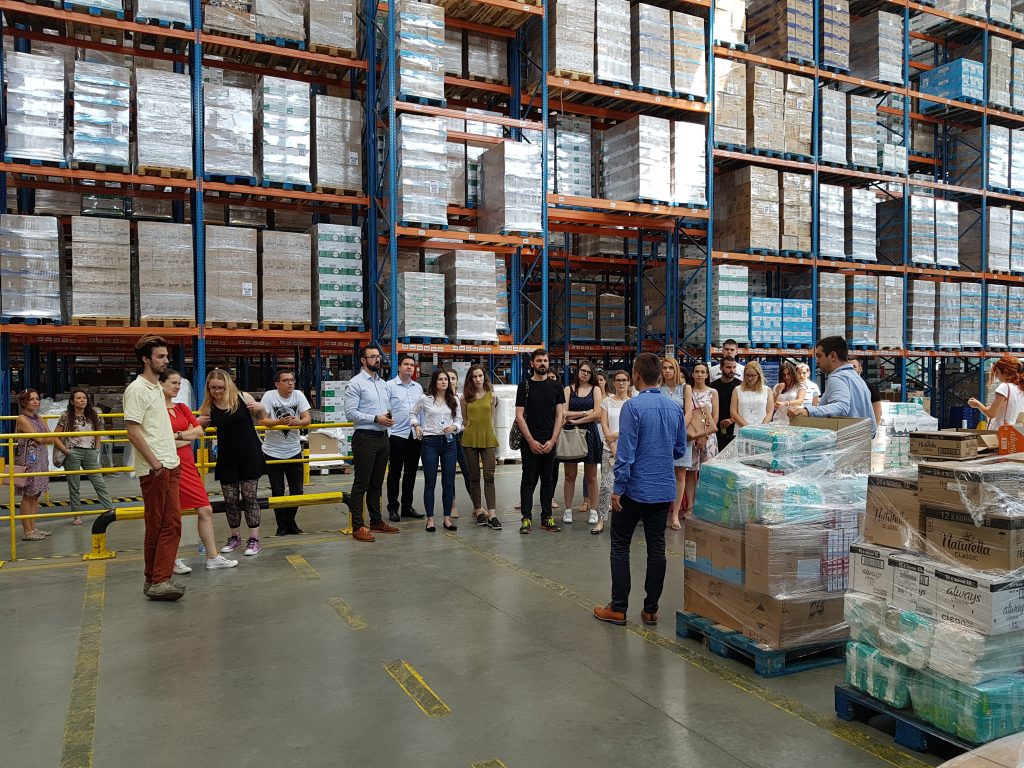 AmChamps gathering at Nelt Serbia
Young leaders in change encountered the company's work, organization and values.
The fourth AmChamps gathering took place at Nelt, where participants encountered the company's work, organization and values, as well as getting hold of some useful pieces of information about business.
Marko Milanković, Corporate Communications Manager, presented the Nelt Group to participants, emphasizing that the key pillars of the business are distribution and logistics, while the company's values are a long-term perspective, innovation, personal responsibility, caring mentality and a winning mentality.
Later, participants attended a workshop entitled "Triumph in your first interview". Milica Dostanić, Recruitment and Talent Acquisition Specialist, explained the structure of the workshop and provided useful advice about how to improve the content of CVs. This workshop was followed by a simulated job interview, where attendees found out how to communicate their relevant experience, skills and abilities to employers.
After the workshop, AmChamps participants visited Nelt's distribution center and had a look at how goods are collected, marked and stored, as well as the process of delivering goods to buyers.
Mihajlo Stikić, National Key Account Manager, gave a presentation on "Sales Skills", in which he explained how to present and sell goods, emphasizing that the Persuasive Selling Format method can help to organize information, increase sales, save time and resources and give buyers the impression of professionalism. He pointed out the importance of determining the buyer's interest and listed the five necessary steps for implementation of the Persuasive Selling Format – assessing the situation, presenting the idea, explaining to the buyer, repeating key parts of the idea to the buyer and suggesting further steps.
As this method can be used in everyday life, AmChamps participants were given the task of applying what they had learned in teams, selling their ideas to the other participants.