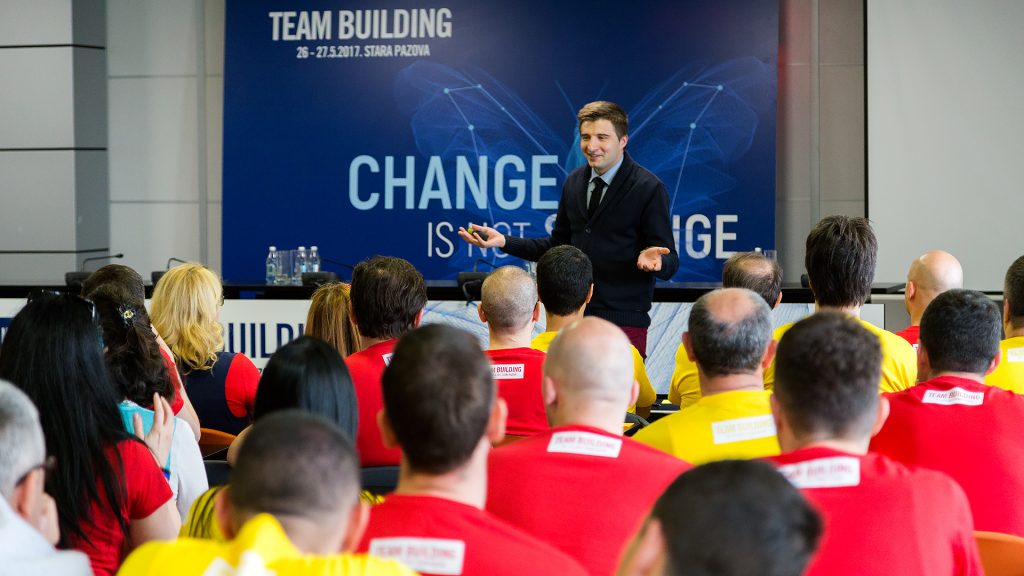 Nelt Group's Traditional Management Team Gathering
Nelt Group's traditional team building event for the company's management this year took place on May 26-27 at FSS Stara Pazova. Around 180 employees coming from all across Nelt Group attended this two-day event. The slogan Change is not strange was a true reflection of the underlying theme: changes that are inevitable within any organization, which is growing in a dynamic business environment.
Our company's progress warrants special attention to the changes that await us in the course of our continuing development. After giving an overview of last year's business results, Nelt Group's CEO Miloš Jelić thanked everyone for their efforts in conducting the organizational health survey and emphasized how much the organization's status affects further steps in every segment of operations. At the same time, we traditionally welcomed the coworkers who joined the management team over the last twelve months.
The program was rounded off with an engaging lecture by Alexandru Glod, the renowned TEDx speaker from Romania. His presentation "Change Management and Storytelling" described how people respond to change, how change affects us, as well as what kind of events inevitably come with change.
The affair concluded with a game called Helterland. In groups of ten, the teams traded resources at a market to accomplish their task—create bags containing six HELT products. The activity was a simulation of the ever-changing business environment, reinforcing awareness of the necessity of change and understanding of different roles within teams, as well as promoting collaboration and effective communication between them.
This year's team building event wrapped up with a party in a cheerful mood and positive impressions that the attendees will, hopefully, remember fondly.