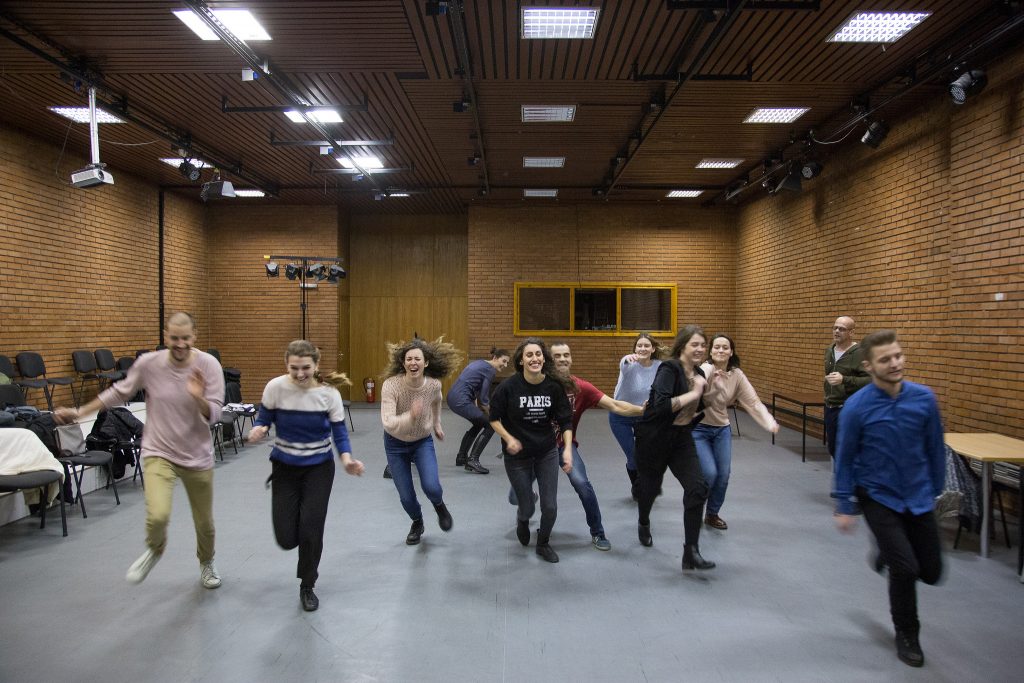 First Nelt Educational Program Workshop in 2019
After a break in January, NEP students returned ready to learn more! The second half of the one-year educational program organized by our company in cooperation with New Iskra and 12 Hub Gallery began with a workshop "Improvised Performance" led by the British actor, director and lecturer Paul Murray.
"It was a unique experience, both in terms of education and in terms of motivation! After the workshop, I got many ideas and I think I learned more about myself. I feel more comfortable in large collectives, less nervous and more focused," said Milica, one of the students.
Murray has developed a unique method of working with students, where the focus is less on speech, and more on the physical characteristics and non-verbal communication skills of the performers.
This is the fifths edition of the program organized by Nelt and their partners, providing young talented people with the opportunity to improve their creative and entrepreneurship skills, as well as to work on their critical thinking, project thinking and teamwork. Over 50 participants attended the program so far, including 6 participants from Nelt.