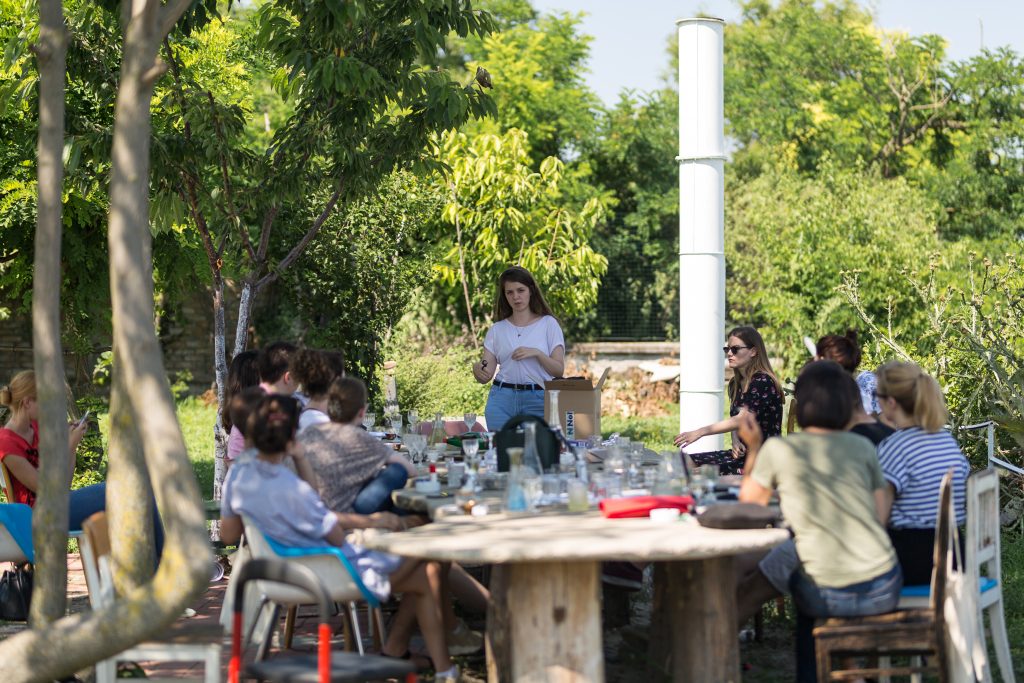 Nelt Educational Program students on excursion
This summer, just as we did in the past four years, we organized an all-day…
This summer, just as we did in the past four years, we organized an all-day excursion for the students of the fourth generation of NEP. Students from various faculties who participated in this year's Nelt educational program spent a day in Banovci, near Belgrade and visited the Museum and Magacin Macura.
After visiting the museum of Serbian famous contemporary art collector, Vladimir Macura, the participants continued their visit in the yard of Magacin Macura, located on the Danube bank. Nana Radenković from Nova Iskra and Milica Pekić from the Gallery 12 Hub, mentors of the group, moderated presentations of the students' projects.
The projects that were presented address important social issues such as environmental protection and the role of culture, media and educational institutions in education.In the end, the participants took part in workshops where they learned something more about each other as well as about themselves.
The excursion also marked the start of the summer break.The Nelt educational program was launched in 2014 as a result of cooperation between Nelt, Nova Iskra and the Gallery 12 Hub. Up until now, 70 participants successfully completed this educational program.