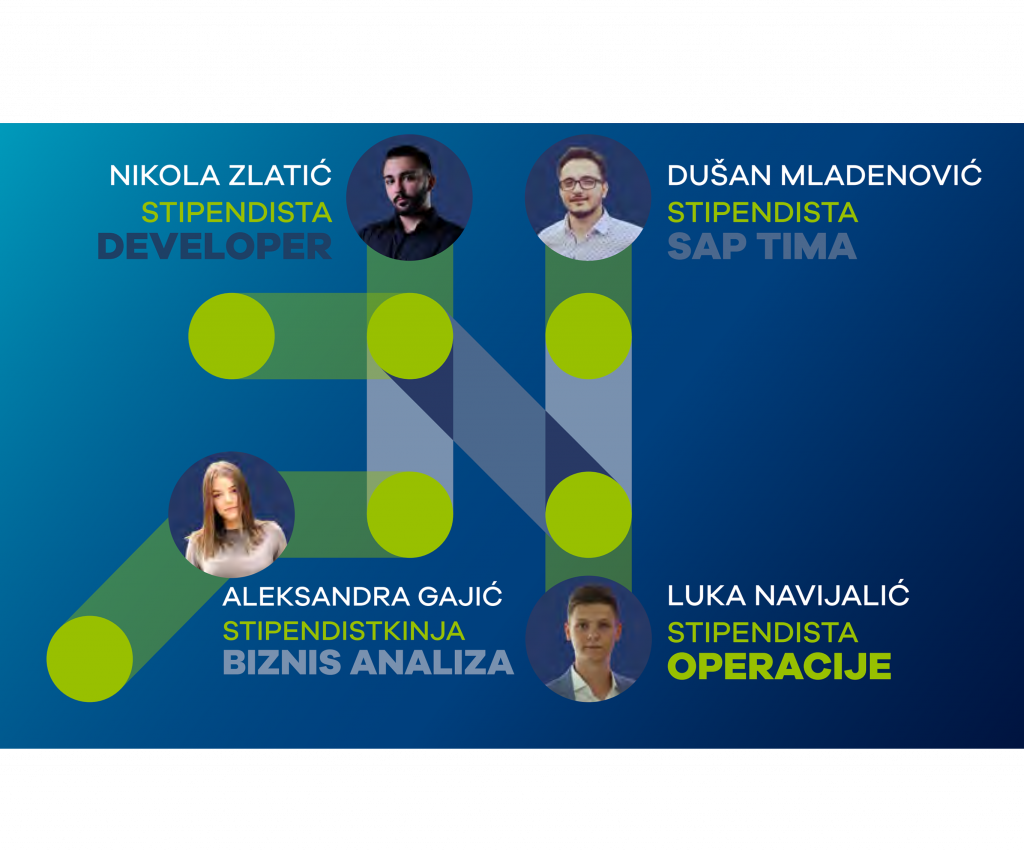 The participants of the Nelt IT scholarship program are selected
Nelt's scholarship program "Are you Nelt IT" has been successfully closed and the selection process…
Nelt's scholarship program "Are you Nelt IT" has been successfully closed and the selection process is over. Four recipients of the scholarship for Nelt's IT program will soon join the company in the positions of developer, business analyst, SAP scholarship recipient, and operations scholarship recipient.
After reviewing more than 250 applications for the Information Technology program in Nelt, the recipients of the scholarship have been selected. Aleksandra Gajić, Nikola Zlatić, Luka Navijalić and Dušan Mladenović will join Nelt's IT team in August.
"I expect to improve my professional knowledge and to get to know more about this international organization. Also, I want to see firsthand the business processes and the very life of a system whose primary field of operation is not IT", said Nikola Zlatić, a student at the Faculty of Electrical Engineering.
IT scholarship program in Nelt is designed for young and ambitious students from various faculties, mainly Faculty of Organisational Sciences, Faculty of Sciences, Electrical Engineering Faculty, Faculty of Mechanical Engineering and Comtrade Academy.
"I've found out about this program at the Faculty of Organizational Sciences. I attended a guest lecture where Nelt presented modern ways of achieving goals related to the performance and optimization of the company's business. That's how I got interested," said Aleksandra Gajić, a student at this faculty.
Participants of the program are provided with scholarships, a certain number of working hours per week, working with mentors and participation in company projects.