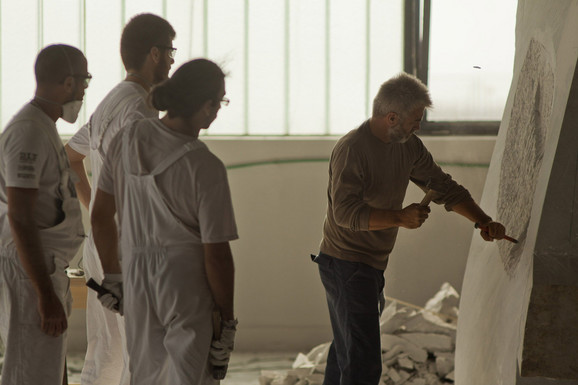 New Strategy of Social Responsibility – Sculpture Students in Nelt
On the occasion of marking its 20th anniversary Nelt launched a new strategy.
On occasion of making its 20th anniversary, Nelt has decided to launch a new, long-term strategy of activities in the field of social responsibility.
Understanding the strategic importance and necessity of education for our country, and in view of the actual conditions we are living in as  a society, we have decided to through devising, financing and implementation of educational projects, show our strong commitment to modernization, progress and prosperity of the community in which we live and operate.
By granting of new opportunities to the most talented pupils and students we shall provide help to the best, to those who shall in the future be the ones bringing changes and progress to our country.
In cooperation with the Faculty of Applied Arts, ten students shall in the coming months be our guests and, in improvised art studios, carving their first stone sculptures.