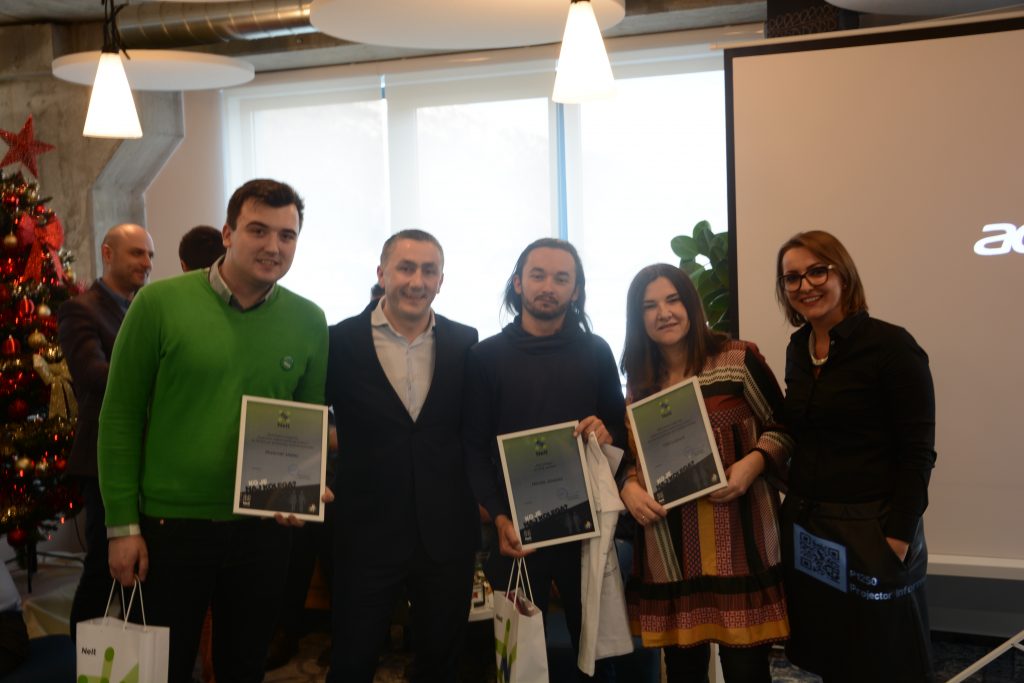 Best Colleague in Bosnia and Herzegovina for 2019
As many as 3,300 praises have arrived in Nelt Group.
We have received initial news from Bosnia and Herzegovina on winners of "Praise Your Colleague" campaign, held in November and December. Three colleagues have been awarded!
Nelt's employees in Bosnia and Herzegovina, and especially in Eastern Sarajevo, have been very diligent in praising each other and have written over 500 notes of praise! After the result count, Nikola Jovović, warehouse worker, stood out as Best Colleague for 2019.
Two Special Awards were given.
Olja Lojović, Leading SAP Logistics Consultant, is the winner of the Special Award for Corporate Culture Contribution for largest number of praises from different markets. She has been working in Nelt for 10 years, but due to current engagements mainly is focused on cooperation with Nelt Serbia.
Muamer Melez, Planning, Analysis and International Business Supervisor, was the one who gave the largest number of praises, by filling out as many as 40 leaflets. That is the reason why he was the one to receive the Special Award for the Outstanding Promotion of a Culture of Praise.
The Praise Your Colleague campaign has achieved a new record – as many as 3,300 praises have arrived on Nelt Group level.