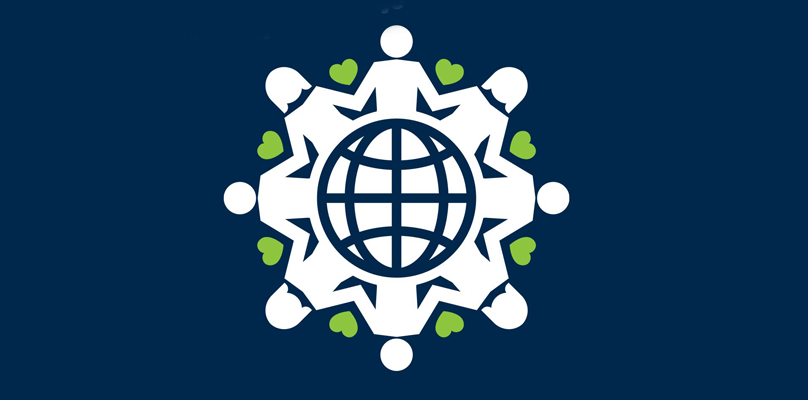 Nelt Group donates for the battle against Coronavirus
Contribution to our communities.
Nelt Group has donated the sum of € 240.000 to the Serbian Health Insurance Fund for the purchase of 10 respirators for treating of most serous forms of Covid 19, while Neoplanta working within Nelt Group, has donated the sum of RSD  6.000.000 dedicated to 173.000 Belgrade citizens older than 65 years of age with the lowest pensions.
One of Serbian most successful private companies has joined the initiative of the Chamber of Commerce of Serbia and its President Marko Čadež, by showing solidarity in these difficult and challenging days, not only for Serbia but for the entire world.
"We give our full support to health workers in this fight against the coronavirus and we appreciate their dedication. The granted donation presents our contribution to their devoted efforts, as well as to citizens in need, in order to jointly overcome this situation", stated Miloš Jelić, the CEO of Nelt Group.
Nelt emphasizes that this is an excellent opportunity to mention all those wonderful people working in the field of distribution and logistics such are delivery workers, warehouse workers, sellers, merchandisers, drivers and many others. Each person contributing to the functioning of the entire system during this emergency situation must not be forgotten and must be commended.
The President of the Chamber of Commerce of Serbia has also expressed his immense gratitude to all the companies participating in the campaign of the Chamber of Commerce of Serbia and the City of Belgrade for providing of packages for elders, as well as all businessmen who have made donations through dedicated accounts for other needs. He called on the economy to in such a manner continue to express its solidarity in action.
Wishing to provide our citizens with the solution for proper hand hygiene, Nelt Pharmaceuticals in Serbia has started a national campaign of giving away 30.000 mini packages of Sebamed baby soap to customers in dr Max and Benu pharmacies.
Neregelia and Montenomaks, companies of Nelt Group operating in Montenegro, have donated € 20,000 to the National Coordination Instutute for Communicable Disease, for the fight against the coronavirus pandemic.
"We are aware of the challenges which the health system is now facing. As Nelt Group is operating in the entire area of the Western Balkans, funds for the aid of health systems are dedicated in each of the countries, including Montenegro", said Ljilja Pižurica, Executive Market Director of Nelt Group for Montenegro.
Supply and logistics services are, as she added, of special importance in moments such as these.
"We remain focused on the supply of citizens on all markets in order to overcome this situation in the easiest possible manner. Our warehouse workers, delivery workers, drivers, salesman, and merchandisers are daily on the field, and all business processes, with great effort, are functioning in a stable manner. Internal activities are harmonized with the recommendations of the World Health Organization, and we are  especially endeavoring to take care of our employees. Their effort in this challenging moment makes everybody in the company truly proud and thankful", stated Nelt Group.
Nelt has forwarded donations in the value of KM 40,000 to institutions and organizations in Bosnia and Herzegovina, in order to support their efforts in the fight against the coronavirus pandemic.
Funds are donated to the Solidarity Fund of the Republic of Srpska (KM 20,000) Federal Civil Protection Administration (KM  8.000) and the Hospital Kasindo in East Sarajevo (KM 4,000). Apart from this, Nelt has donated 800 protective face masks to the Red Cross in East Ilidza, as well as products from Neoplanta assortment. Also, in collaboration with the Ministry of Foreign Trade and Economic Relations of Bosnia and Hercegovina, Nelt has donated protection material and disinfection products to the association  Pomozi.ba from Sarajevo, Hospital Foca and Mother's Village (Majčino selo) Medjugorje.
"At the time when the health systems are facing special challenges, Nelt Group provides aid to each of the countries in which it is operating throughout the entire Western Balkans, and thus Bosnia and Herzegovina as well. We hope that our donations in funds and products will help in this important battle", stated Goran Cerovina, Executive Director of Nelt for the market of Bosnia and Herzegovina.
He added that during this period of crises, Nelt in Bosnia and Herzegovina also maintains stable operations and that all employees are protected, and are acting in compliance with recommendations of competent institutions.
Nelt St from Macedonia has donated € 20.000 to health workers in the fight against the coronavirus. The funds have been transfered to a dedicated account which the Ministry of Heath has opened for this purpose only, and are intended for strengthening of public health which is threatened by COVID-19 virus pandemic.
Apart from this, 1.700 face visors were provided for workers in retail shops with which Nelt cooperates.
"We are aware of the challenges we are all facing with, as well as the fact that the largest burden is certainly  on the health workers. Apart from monetary aid, in Macedonia, we also donate 1.700 visors intended for employees in the retail shops we supply",  said Zoran Stojčevski, Executive Market Director of Nelt for the market of Macedonia.