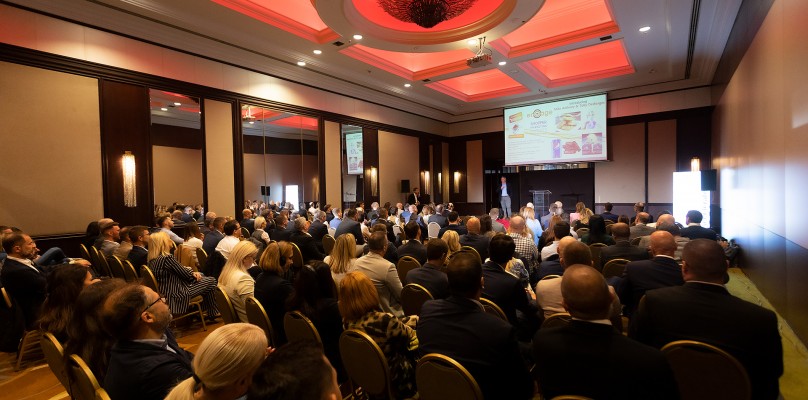 Nelt Customer Day
Latest Shopper Marketing Trends Presented
Nelt Customer Day, an event devoted to the topic of Shopper Marketing, was held yesterday at the Hyatt Regency Hotel in Belgrade.
The event was held in the objective of strengthening communications with business partners and sharing of knowledge and experience in this field in order to adequately respond to the challenges of the times in which we operate.
It was opened by our guests Mike Anthony and Toby Desforges, Shopper Marketing pioneers and Predrag Cirovic, Commercial Director of GfK (Growth from Knowledge) for the market of Serbia and Croatia.
They spoke about the development of Shopper Marketing as a discipline and the latest trends and insights in this field.
Implementation of Shopper Marketing strategy related to Nelt brands was presented by Marina Guzijan, Market Insights Manager and Nikola Nenadic founder of the Igigi Shopper marketing platform for advertising.
Nelt Group's Accelerate 2025 Strategy and its impact on operations, new projects and joint operations were discussed in the second part of the day by Milos Jelic, CEO at Nelt Group, Darko Lukic, Executive Vice President, Marko Cilic, Chief Financial Officer and Robert Jenovai, Executive Director for the Serbian Market.
Aco Tomasevic, Chief Executive Officer of Neoplanta and Nenad Nikolovski, Chief Executive Officer of Baby Food Factory discussed current events in Neoplanta and Baby Food Factory.