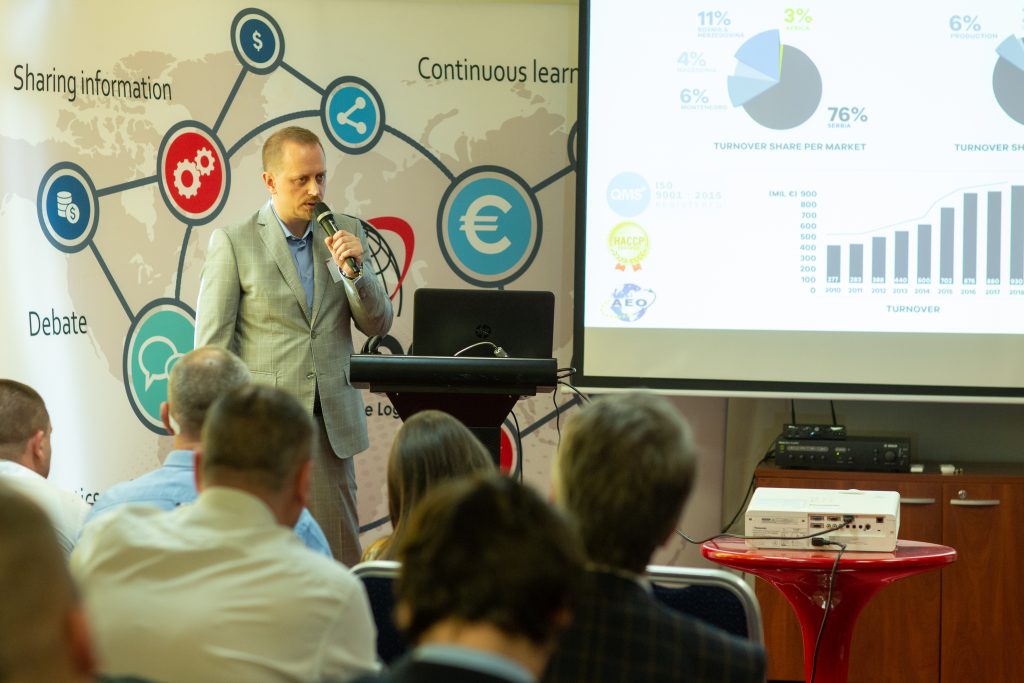 Logistics & Customs forum in Romania
Romanian Logistic Association hosted the forum "Facilities and challenges for trade between Romania and Serbia " in Timisoara on March 21st. The Serbian Logistics Association, Pluton Logistics company, and Ekapija Portal provided support to colleagues from Romania.
On behalf of Nelt, Ivan Milićević, Manager of Logistics Business Development Nelt Group held presentation entitled "Could Belgrade be a new intermodal gateway for Western Romanian companies?" The presentation focused on comparative advantages of using Nelt's Intermodal Terminal, a railroad system connected with the port of Piraeus, and existing solutions through the ports of Constanta, Rijeka, and Koper when delivering containers from the Far East to the region of Western Romania. The advantages of shorter travel time and shortening the road sections of the route were pointed out, as well as a major impact on fuel consumption reduction and emissions. Representatives of different companies and institutions showed great interest in the presented solutions.
The event was attended by representatives of state institutions, embassies, business associations and companies operating in both countries, including Continental Automotive Serbia, the manufacturer of 95% of the tachographs in the world, Zoppas Industries, a renowned manufacturer of heaters and a NASA supplier for the Mars aircraft program and the auditor company Deloitte.