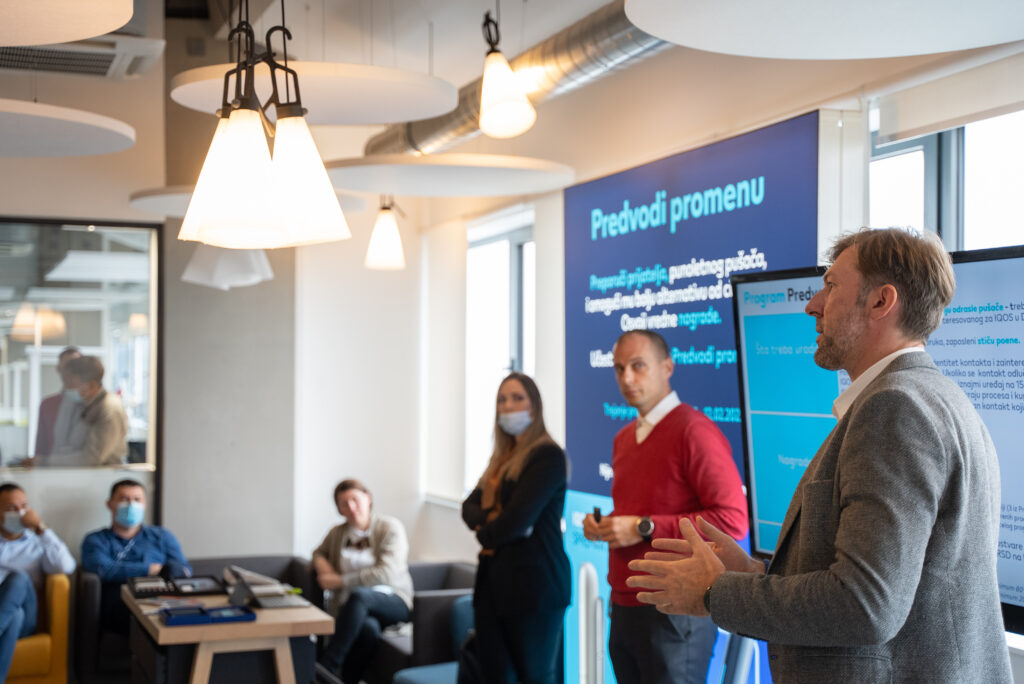 Introducing the IQOS Program to Nelt Employees
lil SOLID 2.0 Introduced by IQOS
Through numerous presentations in Nelt's premises in Dobanovci, Ivan Petrović (Philip Morris) and Goran Dulić (Nelt) presented the IQOS devices as well as the special loyalty program to our employees.  
Nelt's employees have shown a great interest for the products of our principal, and have supported the device of the new generation: lil Solid.
lil SOLID 2.0 Introduced by IQOS
The device works according to the "all in one" principal. It is easy to use, compact, and available at affordable price. It offers three consecutive uses and between twenty and twenty-five uses with one charge. It comes in two colors: blue and gray.