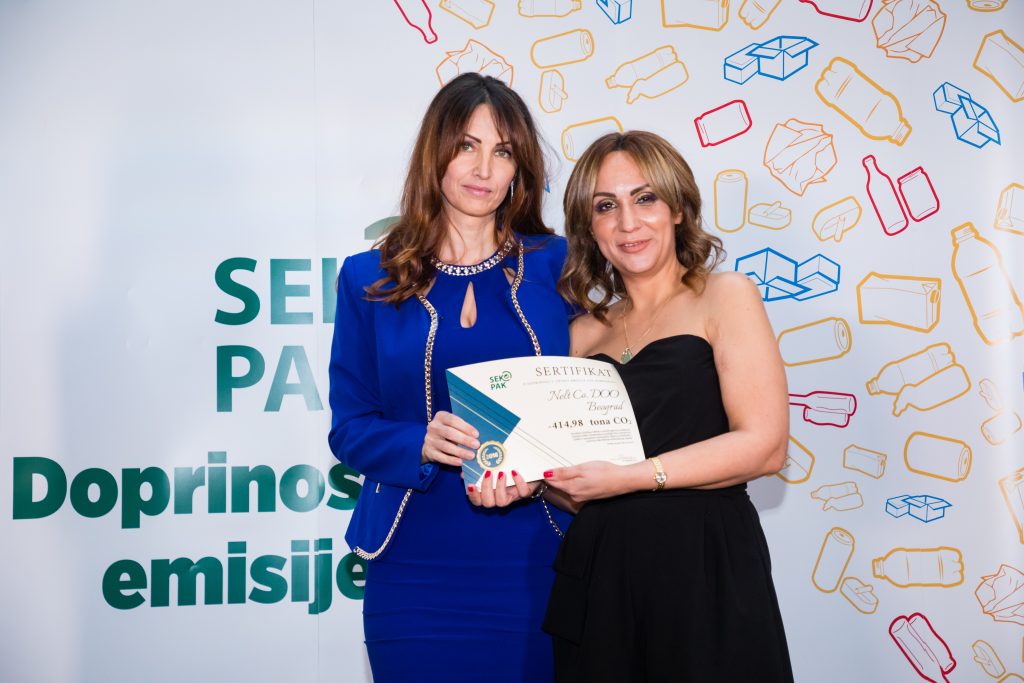 Nelt Awarded Certificate for CO2 Emission Reduction Contribution
In 2018 Nelt has secured the recycling of 2,257.62 tons of waste.
By implementation of system packaging waste management, through authorized operator Sekopak, in 2018 Nelt has made a significant contribution, securing the recycling of 2,257.62 tons of waste.  
"This present a 1,000 ton increase compared to the previous year. In this manner we had a direct impact on the reduction of packaging waste quantities ending up in landfills, and consequently on the reduction of CO2 emission by 415 tons" stated je Nada Stamatović from Corporate Communications at the event during which companies were presented with award certificates.
Apart from  system waste flow management, all the employees in Nelt contribute to environment  protection – from those working in warehouses, who collect and sort waste during preparation of goods for distribution, to those working in offices who use separators placed in the buildings and recycling containers set up within the premises of  Nelt's distribution and logistics centers located  in Dobanovci, Niš, Novi Sad and Kraljevo. Waste classified in this manner, together with packaging waste generated during the warehouse work process, is collected and pressed in the eco yard, located next to Hall 2 in Dobanovci.