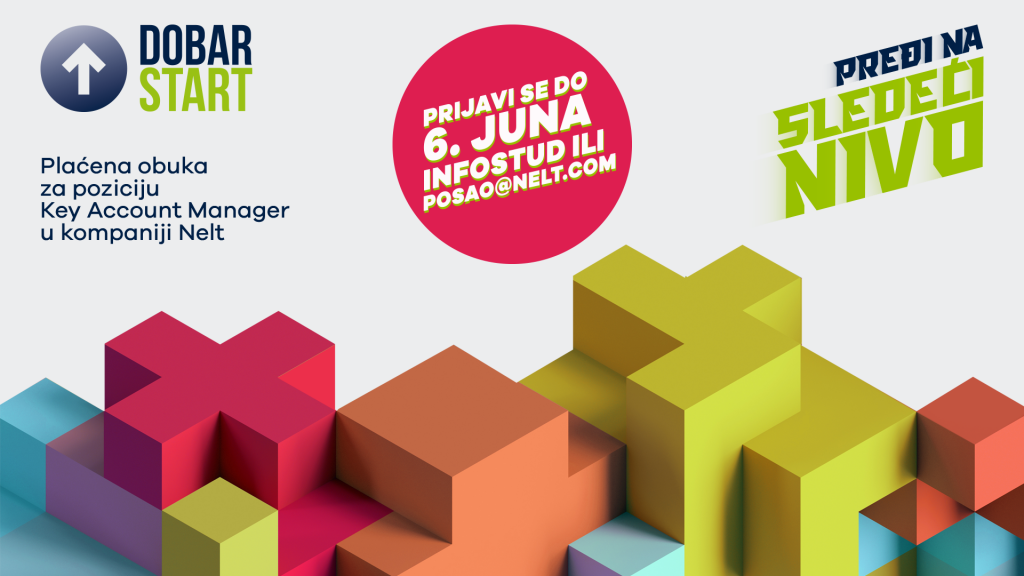 Go to the next level – Apply for Good Start 5
A competition for participants of the fifth generation of our program Good Start has begun! Graduates and final year students of elementary and master studies can apply for participation by June 6 through the Infostud website or by sending a CV to posao@nelt.com.
Carefully created training program under the slogan "Go to next level" this year will include work on several positions within the sales sector and provide students with new knowledge through work with mentors, as well as through training and workshops. By learning about different levels of the organization, participants learn about the responsibilities of each individual position, they have the opportunity to easily adapt to the position and gain a wider picture of the overall functioning of sales in our large business system.
So far, after the completion of the program, more than 90 percent of the participants  were given the opportunity to work in Nelt and are now part of Nelt's sales team.