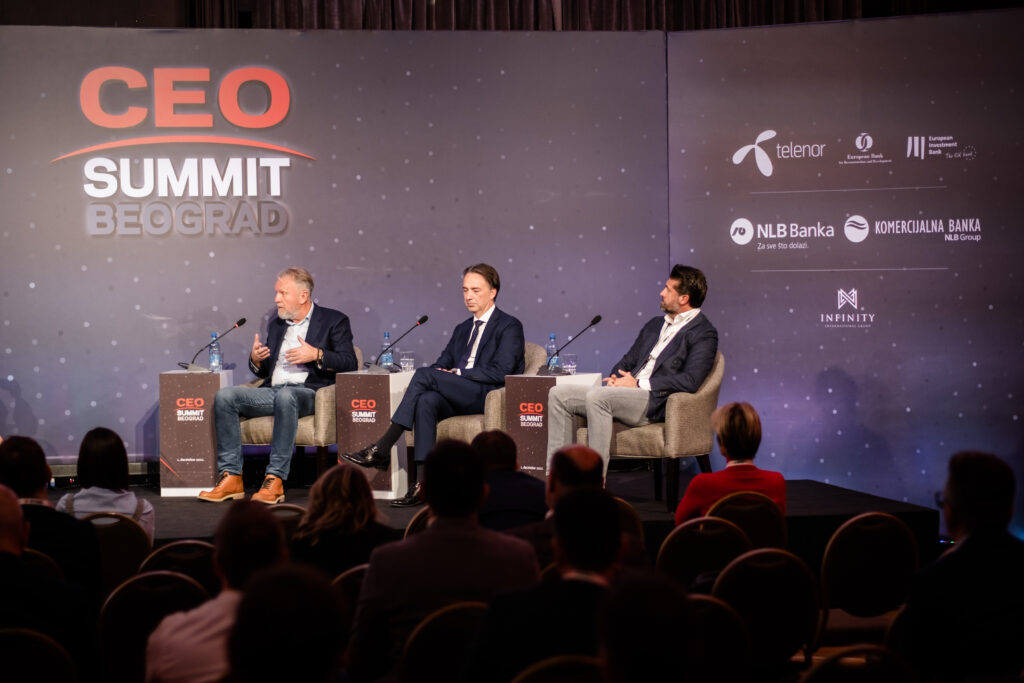 Nebojša Šaponjić at CEO Summit
Šaponjić emphasized the concept of care for others.
Nebojša Šaponjić, one of the founders of Nelt Group, was a panelist at this year's Summit of  business leaders, one of the most important business events of the year.
Šaponjić participated at the closing panel titled "Regional View on Economic Future". The panel participants stated their opinion on current issues of inflation, energy cost increase and impact of COVID pandemic on global and local supply chain disruptions.
Šaponjić emphasized the concept of care for others, especially manifested during the pandemic.
The panelists concluded that regional connection and openness are necessary for accelerated growth of all countries of the Western Balkans, transforming challenges into opportunities for growth and development of local industries, producers and bands.
The CEO Summit Belgrade is the most important business event of the year at which speakers are leading managers, owners and board members of the most prominent local, foreign and regional companies operating in the real and service sectors.