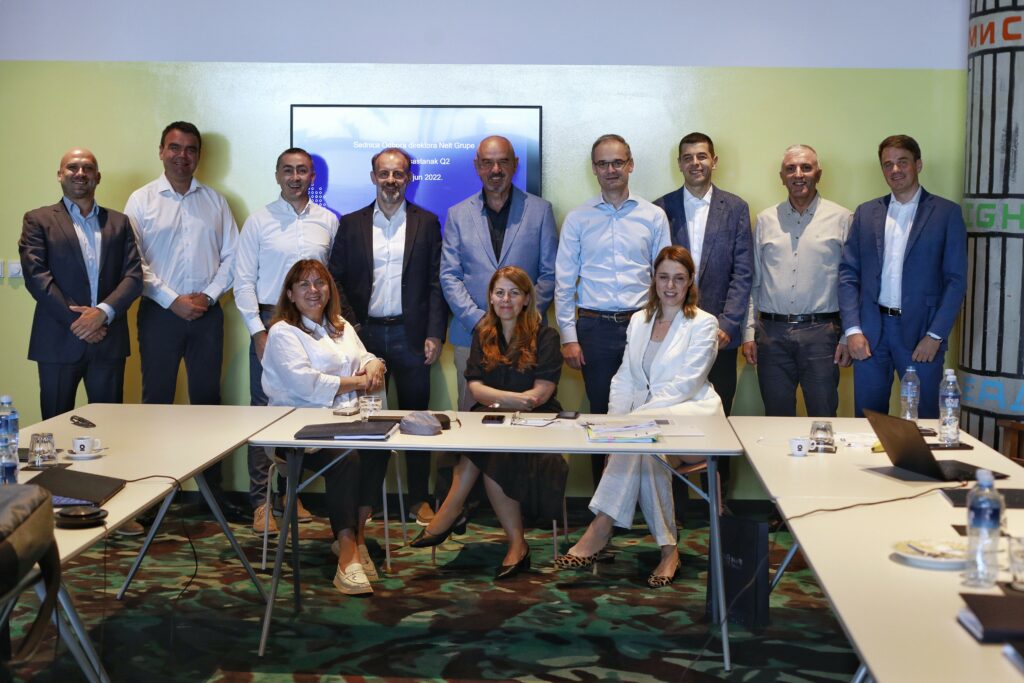 Nelt Group's Board of Directors Held Regular Meeting
Nelt Group's top management met last week in Belgrade for the second quarterly meeting of the Board of Directors for the year 2020.
On the first day of the meeting, held in Mama Shelter Hotel, business results realized in the first six months of 2020 were presented. Key challenges were pointed out as well as positive aspects of business operations.
Robert Jenovai, Executive Market Director for Serbia, Ljiljana Pizurica, Executive Market Director for Montenegro, Goran Cerovina, Executive Market Director for Bosnia and Hercegovina, Alban Ujkashej Executive Market Director for Albania, Srdjan Bogetic, Financial Manager for the Market of Angloa, Rade Crnomarkovic, Financial Manager for Africa and Selma Hadzic, Operations and Sales Manager discussed the business results.
On the first day, the opening speech was given by Milos Jelic, CEO at Nelt Group while Marko Cilic, CFO elaborated on business results and challenges at the Group level.
Bojana Mucic, Chief Human Recourses Officer, Ivana Idei Todoric, Talent Manager and Marko Milankovic, Communications Manager held a workshop on employer branding – at which key findings of survey, carried out by Kantar in November 2021, pertaining to perception of Nelt as employer, were presented.
Milan Bukorovic, Chief Technology Officer elaborated on the results and projects of ICT Departments – new technologies, IT security, collaboration on cloud applications, archiving of projects and changes which should be implemented in daily work activities.
On the second day Executive Directors presented indictors on status and implementation of OHI initiatives on all markets, and Darko Lukic, Executive Director at Nelt Group presented the status of key initiatives defined by the Accelerate 2025 strategy.
Representatives of Department, part of CEO Office – Marko Milankovic, Communications Manager, Jelena Filipovic, Quality Manager, Suncica Milic, Legal Affairs Manager and Miroljub Nenadovic, Security Department Manager presented key activities and plans pertaining to their departments.