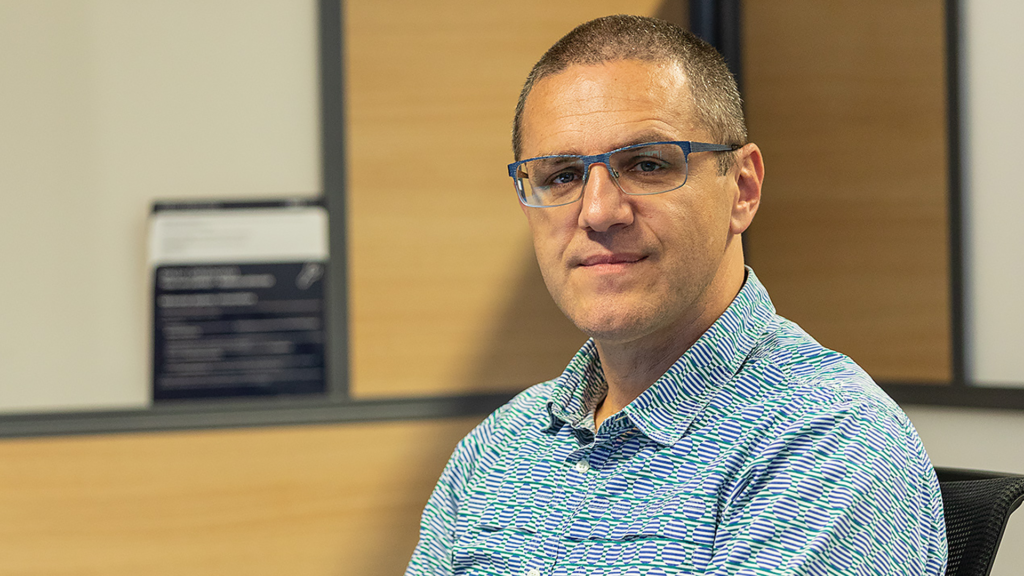 [INTERVIEW] The sense of belonging drove me back to Serbia and Nelt
Nenad Rakocevic, Operational Excellence Manager at Nelt Group
Nenad Rakocevic has been part of  Nelt's team for over six years, but with a break. The first position which he held in our company in 2003 was Transport Supervisor. However, he soon relocated to Canada where he spent 11 exiting years. When nostalgia prevailed, he knew where he wanted to return.
  
As Manager of Operational Excellence at Nelt Group today you hold a highly responsible position. When you look back, how do you see your career path up till the present date?
I believe that everyone should patiently await for the moment to shine at his job, and of course, to progress. I started in Nelt on the position of Transport Supervisor and was entrusted with the organization of the vehicle park, maintaining of fleet, as well as  organization of international transport. Nelt had in the beginning of the first decade of the 21st century grown at an unbelievable pace, and due to business circumstances, an opportunity arose for me to lead the Logistics Department, where I undertook the responsibility for the warehousing processes, transport and delivery. I left Nelt from the position of Logistics Manager.
I relocated with my family to Canada where I worked in the Johnson & Johnson. I had the opportunity to additionally upgrade my knowledge holding different positions in the fields such as Supply and Production  Planning, Project Management, Customer Service, Procurement & Sourcing and Division Distribution Operations for Consumer Product and Medical Devices at Johnson & Johnson, in general. However,  after ten years I wanted to return to my country.
 What prompted you to return to Serbia?
My family and I had for a long time thought about returning. There was no specific reason except for nostalgia and a wish for our children to grow up in Serbia.
How did your colleagues in Nelt react to news of your return?
While residing in Canada I had maintained contact with my friends and colleagues from Nelt during the entire time.  I carried with me a feeling of satisfaction for being part of something big and special. When making the decision this prevailed and I returned to Nelt's team. Today Nelt looks completely different compared to what I had left behind. The company is a real leader and all of us have to be proud of this fact.
What do you think makes Nelt special?
Hypothetically speaking, if Nelt as it is today, tried to compete on the Canadian market, Nelt would be among the first five logistic companies. This is the message I wish to send to all my colleagues, who are at every moment  given the opportunity to show their leadership skills and make our company even more successful. A company cannot be a leader in its industry if all the employees do not think and act as leaders. Big systems are usually burdened by unnecessary bureaucratic mechanisms aimed to control harmonization of operations and risks, however readiness of our leaders to act in an agile fashion what makes the system more efficient.  Apart from this the important thing is how we nurture our values – personal responsibility, winning mentality, innovativeness, care for others and long-term perspective.
There were numerous situations in which  vividly expressed company loyalty made Nelt what it is today. I felt all the power and enthusiasm of the people in Nelt even at the time when Nelt was doing business from  its first location in Belgrade Harbor. I remember, we were preparing to move to Dobanovci, which is a project that does not happen often in one's career, and to many not at all. It was envisaged that the physical moving to a new location would require 30 hours of active work and was realized solely thanks to the expertise and credibility of the people who participated in it, as well as inclusivity and constant collaboration, which would not have been successful had it not been in the spirit of open communication and mutual trust. That in my opinion is the right and sole approach which makes a company stable.
 How do  you see  Nelt in the next 5 years?
Today, more than ever, the market is changing rapidly. Decisions which companies are making must  keeping in step with all the change, in order for them to secure a competitive advantage. I think that Nelt has to invest even more in the distribution network and to, through the development of each employee, enable continuous upgrading of the business operations processes. Apart from investment in human resources,  investment in new technologies is of special importance in order to upgrade the safety, transparency and E2E traceability, and in this manner prevent "dissipation". In other words, Nelt will have to continue with digital transformation, which is the essence of modern strategy.
In view of the fast-changing  market, what kind of transformation is the supply chain undergoing?
The reality is that the supply chain presents the new manner of sales in view of distribution and LSP (3PL) operations, bearing in mind the fact that nowadays company supply chains are competing among each other rather than the companies themselves. The situation with COVID-19 has additionally confirmed this fact. The habits of end users are changing and hence, customers/clients and principals dictate the direction of development which effective supply chains must take. We already see examples where the companies are deviating from linear and rigid supply chains and are gravitating more towards adaptable (micro) supply chains, with shorter delivery times, easier access to goods, without large inventory and with a focus on distribution to end users  (last-mile). Today end users want to receive goods on the same day which has led to an e-commerce "explosion",  drastically changing the entire supply chain ecosystem. This is where we have to seek our opportunity – to diversify our portfolio (goods and service) and to with massive transactions maximally engage all our capacities. We must understand who our clients are and what exactly they bring to our company in terms of profitability.  Digitalization of financial processes and the role of the CRM Sector are key in this process.
Where do you find your professional motivation?
From the moment when I recognized the supply chain as the field in which I wanted to develop, jobs  always found me, I never chased a career. My primary goal from the very beginning was to learn, and then to, with personal results, contribute to the success of the company.