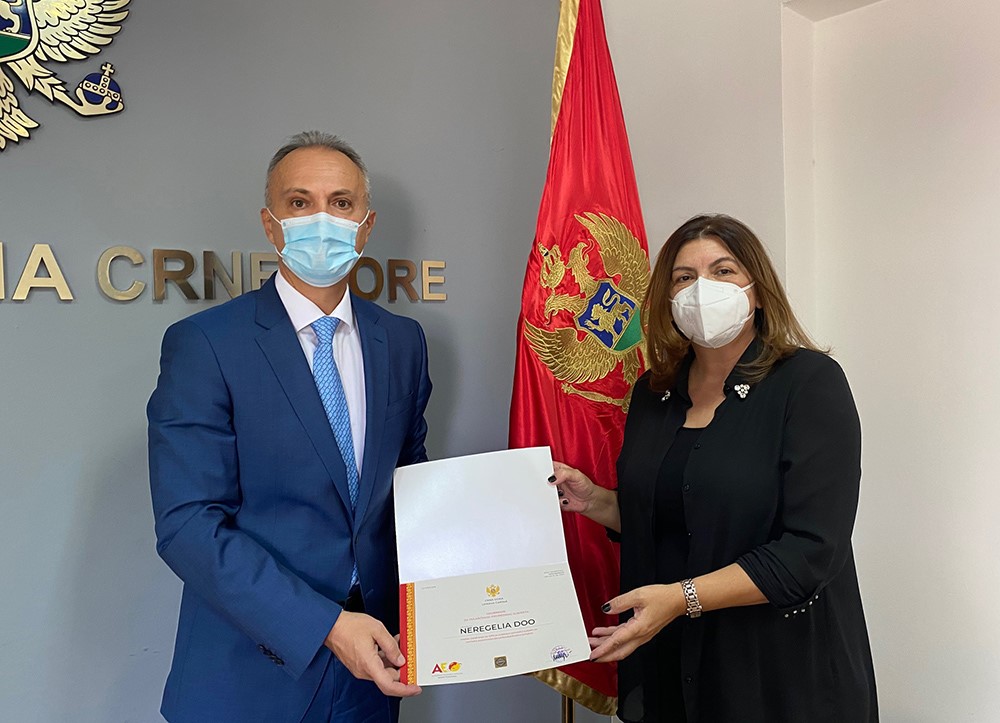 Neregelia Awarded Status of Authorized Economic Operator
Authorized Economic Operator (AEO).
According to the highest EU standards in the field of Customs-to-Business partnership (AEO concept), the Montenegro Customs Administration has awarded the first status of Authorized Economic Operator to the company Neregelia from Podgorica, one of the 15 companies of Nelt Group.
The concept of the Authorized Economic Operator (AEO), introduced by the World Customs Organization (WCO), is based on the Customs-to-Business partnership to achieve the mutual goal of supply chain security. The expedition of the customs clearance process and reduction of operating costs are the main advantages of acquiring of the status of Authorized Economic Operator (AEO).
"This presents a confirmation of trust, quality, transparency, and legality of business operations which we have nurtured from the very founding of the company in Montenegro. We are dedicated to ensuring full transparency in relationships with our partners, both business and state. Neregelia wishes to be an active partner in the development of the society, and in this manner, give its contribution to Montenegro's path towards the EU." stated Ljilja Pizurica, Executive Market Director, Montenegro and Albania at Neregelia.